An Interview with Scientist and Arts Supporter Kato Perlman
Posted: 07/19/22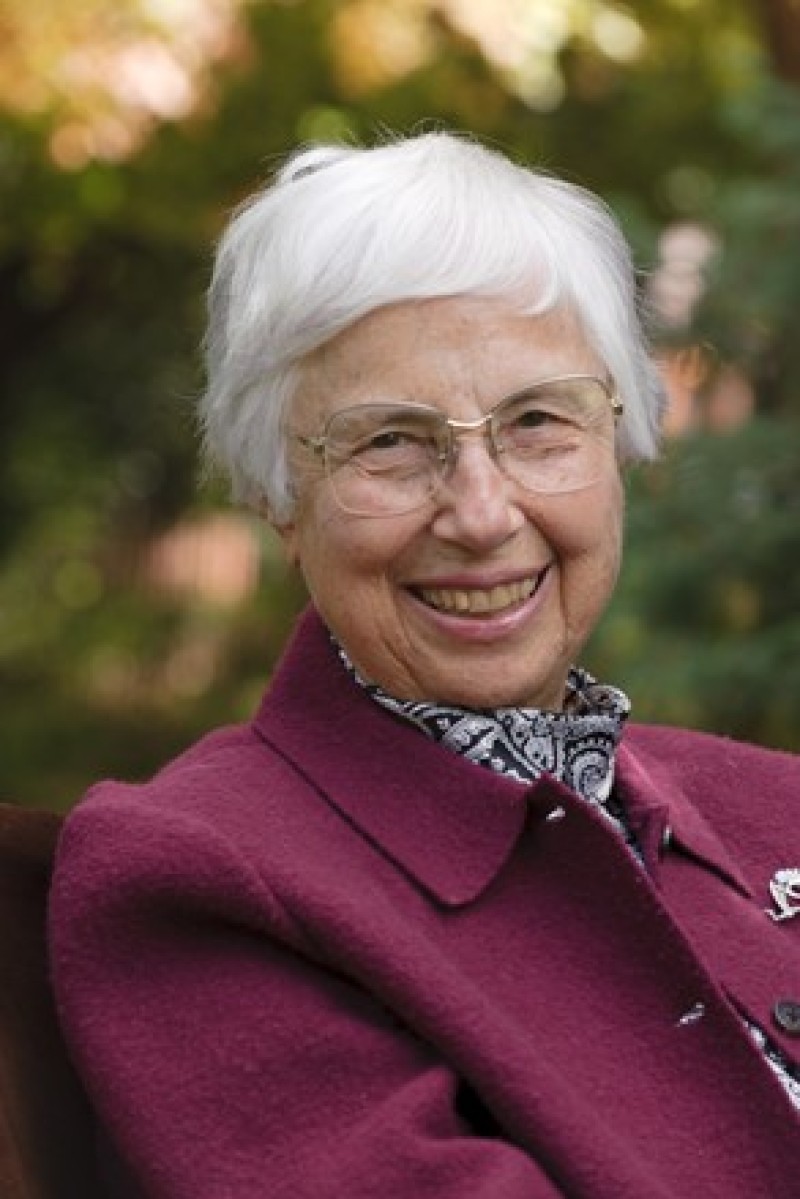 By Amanda Stezenski
From scientific labs to baking competitions to chamber music, Dr. Kato Perlman keeps on giving.
Katherine (Kato) Perlman, PhD, has touched the lives of medical patients, young scientists, and musicians alike. As a senior scientist, her brilliant contributions started in the pharmaceutical labs at UW-Madison. In recent years, her energy has shifted into artistic philanthropy.
Dr. K. Perlman grew up in Hungary, where she earned her PhD in organic chemistry. While working on her postdoc at Princeton University, she met her late husband David Perlman. Dr. D. Perlman's appointment as dean of the School of Pharmacy brought Dr. K. Perlman to Madison, Wis., where she made extraordinary discoveries as a senior scientist in the labs of her husband and Hector DeLuca.
The Perlman family's support aims to attract the finest students and future leaders to UW-Madison with the David and Kato Perlman School of Pharmacy Student Scholarship, Distinguished Graduate Fellowships, and the Perlman Piano Trio Fund. Beyond the classroom, Dr. Perlman supports multiple arts efforts, including the Chazen Museum of Art and the Wisconsin Union Theater.
Music has been a part of Dr. Perlman's life since early childhood.
"Growing up, I attended many wonderful concerts with some of the great artists of the world including some from Hungary," Dr. Perlman said. "My parents also had wonderful house concerts and many outstanding musicians as close friends."
Perlman began taking piano lessons herself at age 9. She enjoyed these lessons thoroughly and recalls "my piano teacher was my second mother." Her brothers studied cello and violin with the hope that the siblings would someday play chamber music together.
Devastatingly, she said, "All dreams were cut short with World War II and the German occupation of Hungary."
Outside of philanthropy, Dr. Perlman has many hobbies that keep her almost as busy as when she was working in the labs. With her husband, Dr. Perlman was eager to go on every consulting trip to Europe including Switzerland, the UK, France, Germany, Austria and even Japan.
"After my husband's untimely death, I owned, with my brother and his wife, a small condominium in Switzerland in a remote small village, enjoying it for 30 years as a home base for traveling and hiking in Europe, making wonderful new and old friends and visiting my parents in Hungary," Dr. Perlman said.
Dr. Perlman also enjoys hiking and nature photography and competes in baking competitions, including the Pillsbury Bake-Off in which she won first place in 1984 for her scrumptious raspberry marzipan tart.
Kato Perlman discovered the Wisconsin Union Theater when she moved to Madison in 1968 with her husband. As soon as they arrived, they purchased tickets to the Concert Series and since then, Dr. Perlman has held tickets for more than 50 years.
"My absolute favorite show has been the performance of Gil Shaham playing with the Madison Symphony Orchestra, and his solo concert at the Memorial Union in December of 2021," Dr. Perlman said. "However, there were many memorable, wonderful concerts at the Memorial Union."
"Chamber music is my favorite form of music, perhaps more than orchestral works. However, I do enjoy all kinds of music including solo concerts, operas, and vocal music."
Enjoy the gift that the David and Kato Perlman Chamber Music Series offers with our upcoming chamber events. Save 20% off of single tickets by subscribing to the 2022-23 Concert Series today. Single tickets will be available for purchase starting in August.
Emerson String Quartet | Sept. 24, 7:30 p.m. in Shannon Hall
For more than four decades, the Emerson String Quartet has maintained its status as one of the world's premier chamber music ensembles.
Manhattan Chamber Players | Sept. 29, 7:30 p.m. in Shannon Hall
The Manhattan Chambers Players' impressive roster allows for exceptionally varied repertoire with piano duos, clarinet quintets and even string octets.
Sō Percussion with Caroline Shaw | Nov. 5, 7:30 p.m. in Shannon Hall
Sō Percussion partners with award-winning musician Caroline Shaw to showcase songs from their recent album, Let The Soil Play Its Simple Part.
Geneva Lewis, violin, with Evren Ozel, piano | Jan. 27, 2023, 7:30 p.m. in Shannon Hall
Since age 11, prodigy Geneva Lewis has captivated audiences with her mastery of the violin.
Imani Winds | Feb. 5, 2023, 7:30 p.m. in Collins Recital Hall
Two-time GRAMMY-nominated Imani Winds has revolutionized the wind quintet in the past two decades of performing.
Anthony McGill with UW-Madison Symphony Orchestra | April 4, 2023, 7:30 p.m. in Collins Recital Hall
Principal Clarinetist of the New York Philharmonic Anthony McGill will guest solo with the UW Symphony orchestra.
Danish String Quartet | April 18, 7:30 p.m. in Shannon Hall
The immense pleasure that the award-winning Danish String Quartet gets from music-making is palpable in every note it performs.