Cost: Subscriptions $126-$290 | Single Tickets on Sale in August
The 2022-2023 Concert Series
The Wisconsin Union Theater is excited to invite you to be part of the 103rd year of our celebrated Concert Series. The 2022-2023 Concert Series will include classical performances ranging from world-renowned artists to new, fresh performers. Some highlights include the legendary Emerson String Quartet on their final tour, Pulitzer-prize winning composer Caroline Shaw with boundary-breaking Sō Percussion, and rising star and New Zealand-born violinist Geneva Lewis hailed as "clearly one to watch" by Musical America.
Plus, we are offering new subscription choices to secure your preferred seating.
Subscription: Seating Zone A | $290—Enjoy prime seating in center orchestra and lower balcony
Subscription: Seating Zone B | $218—Save more with excellent seating in left and right orchestra, mezzanine, and balcony
Subscription: Seating Zone C | $126—The most affordable way to subscribe and save with balcony-only seating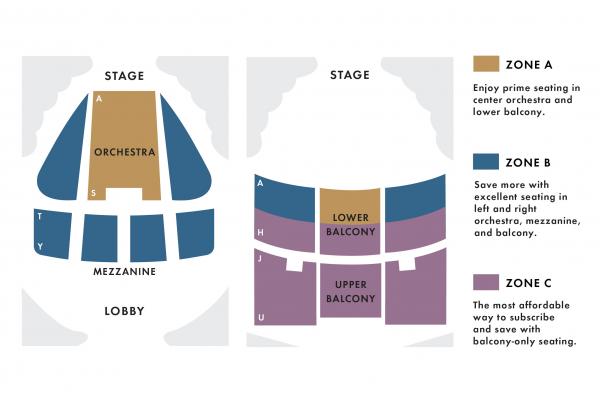 Subscribe by September 23, 2022 and save on seven exciting shows.
Save 20% off single ticket prices by purchasing a season subscription. Our full season announcement and single ticket sales are expected in August 2022. Follow us on social media to stay up to date with all the latest news of our upcoming season, and look out for further announcements by email and mail with more details about our full season lineup coming soon.
Thank you for your continued support, and we look forward to seeing you in the Theater!
Cost: Subscriptions $126-$290 | Single Tickets on Sale in August