Wisconsin Union will begin phased reopening of the Memorial Union Terrace on June 22
Posted: 06/18/20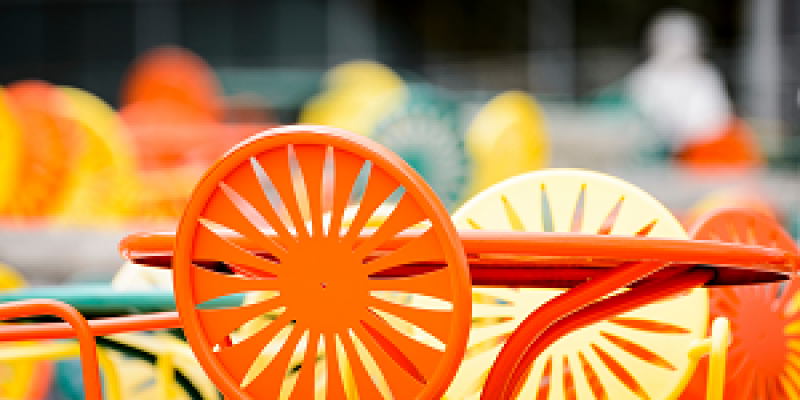 The Wisconsin Union's Memorial Union Terrace, the largest outdoor restaurant in Madison, will begin a phased reopening on June 22 with new protocols to ensure patrons and team members can practice physical distancing and follow other health guidance related to COVID-19.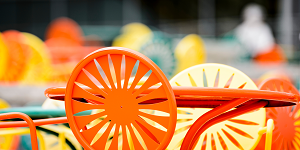 During the initial reopening on-site restaurant operations, University of Wisconsin-Madison students, staff and faculty, Wisconsin Union members, Wisconsin Alumni Association members, and active duty U.S. service members can make a 1 ½ hour reservation for a dining area at the Terrace at no extra cost. Other patrons can purchase a $5 one-day pass to make a reservation. In this initial phase of reopening, the Terrace will operate at no more than 25 percent capacity. One ID or guest pass is needed per reservation.
All community members and visitors can purchase an annual or lifetime Wisconsin Union membership. Membership prices begin at $55 for an annual membership. Wisconsin Union membership and purchases at Memorial Union help support the Union's ability to provide experiences, facilities and services as well as student leadership opportunities.
Patrons can reserve seating at the Terrace through OpenTable and order food and beverages to enjoy on-site through Grubhub. Food and beverages will be delivered to patrons dining on-site. The reserved spaces will be open daily 2 p.m. to 9:30 p.m., weather-permitting.
A patron can make a dining reservation same-day or next day. Reservations for the next day will open at 2 a.m. the day before. Each reservation will be for 1 hour and 30 minutes.
"We are beginning a thoughtful, phased reopening that includes a reduced capacity to allow for physical distancing, cashless operations and other safety and health measures," said Mark Guthier, associate vice chancellor for student affairs and Wisconsin Union director. "We look forward to welcoming more guests back ideally later this summer."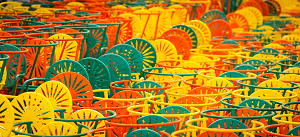 Tables on the Terrace will be at least six feet apart. Patrons are asked to not alter tables' or chairs' placements. Patrons and team members are also expected to follow physical distancing guidelines whenever possible.
The Wisconsin Union will practice many additional safety protocols in light of COVID-19, including the removal of self-service areas, the requirement that all employees wear gloves and masks, the availability of additional hand sanitizing stations, not permitting outside food or beverages, and scheduled cleanings of seating areas between reservations.
The Wisconsin Union's custodial team members have received training regarding pathogen cleaning, including how to correctly sanitize and clean potential biohazards. Union cleaning protocols include frequent cleaning of high touch areas, such as doors, sinks and tabletops.
Temporary fencing near the Terrace will remain in place until further notice to help ensure adherence to capacity guidelines and the availability of seating areas for those with reservations. Interior spaces in Memorial Union will remain closed until further notice. During their reservations, customers can access some interior restrooms.
The Wisconsin Union team will continue to offer pick-up food and beverage items from Union South and Memorial Union through Meals To-Go.
In determining when and how the next phase of reopening will occur, the Wisconsin Union will work with campus leadership and take into consideration public health guidance and how the initial phase of reopening proceeds. The Wisconsin Union team is assessing potential Terrace season programming.
For more than 110 years, the Wisconsin Union has welcomed Union members; UW-Madison students, staff, and faculty; and guests to enjoy experiences for a lifetime. The Terrace has been part of the Wisconsin Union experience for more than 90 years.
Those interested in learning more about Terrace season may visit terracesummer.com.