Equity strategic action plan on student leadership and involvement launches at UW–Madison Center for Leadership & Involvement
Posted: 07/28/22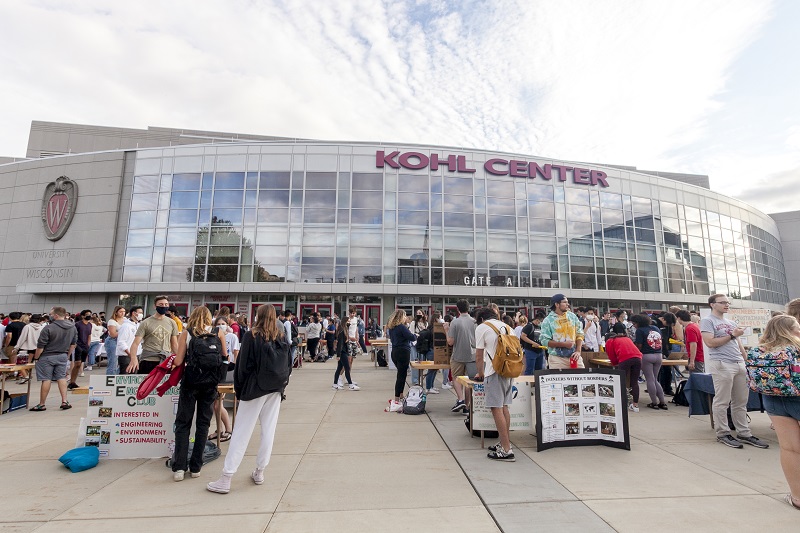 An equity plan more than a year in the making, called the Equity Strategic Action Plan (ESAP), will kick off soon with campus stakeholders' feedback driving the actionable ways the University of Wisconsin–Madison Center for Leadership & Involvement (CfLI) will work to further improve policies, practices and support of marginalized campus community members.
CfLI engaged in an in-depth organizational review of student leadership and student organization programs, resources, and services through a social justice lens in partnership with the diversity, inclusion and equity firm CultureBrokers. The teams conducted the review with multiple goals in mind, including further improving the accessibility of CfLI's leadership and student organization resources and ensuring they are meeting the needs of marginalized communities.
The review included surveying more than 300 UW–Madison students, staff, faculty, and alumni as well as holding several focus groups.
CfLI and CultureBrokers used the information to identify areas for improvement and to create CfLI's inaugural ESAP.
Throughout the next year, the CfLI team will implement ESAP and share notable progress as it works toward achieving the plan's goals, such as identifying additional programs, services and outreach that are needed for diverse students, faculty and staff.
"We appreciate the insightful feedback provided by our campus community, and we are committed to meeting the needs of all students - especially those most marginalized," CfLI Director Mark Kueppers said. "The Center for Leadership & Involvement team recognizes the critical need to address racism and dismantle systems of oppression. The Equity Strategic Action Plan serves as a key resource in this effort."
CfLI helps more than 16,000 UW–Madison students in connecting with the far-ranging leadership and involvement opportunities on campus. UW–Madison's current leadership opportunities include both in and out-of-the-classroom experiences, such as registered student organizations, Willis L. Jones Leadership Center experiential learning, the Leadership Certificate Program, Adventure Learning Programs (ALPs) adventure-based workshops, and the Student Leadership Program (SLP). Additionally, CfLI is responsible for registering and advising more than 900 student organizations each year.
Those with questions about the ESAP or campus leadership and involvement opportunities can contact the CfLI team at cfli@studentlife.wisc.edu.
Those interested in learning more about this effort and reading ESAP can visit cfli.wisc.edu/esap.