Washing Away the Dust of Everyday Life with Jazz
Posted: 08/03/21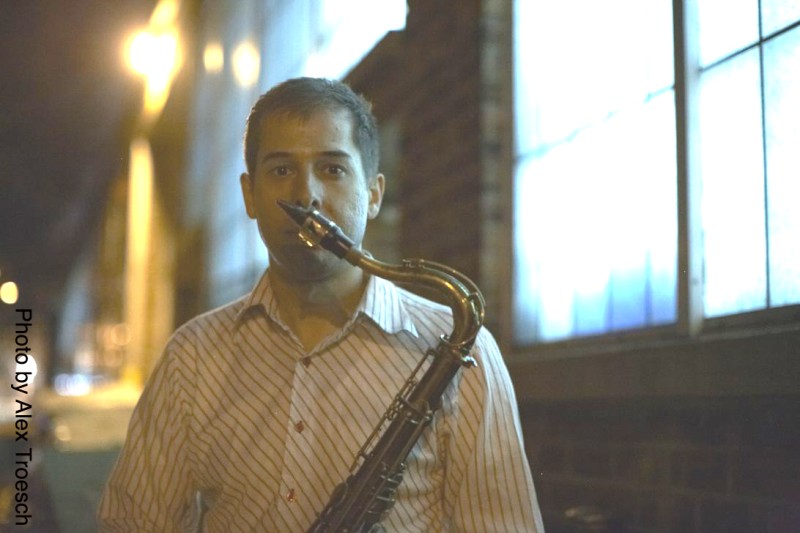 Jazz musician Art Blakey said, "Jazz washes away the dust of everyday life."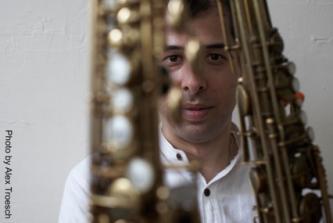 We invite you to wash the metaphorical dust of your everyday world and worries during a jazz lineup you can share with us in-person performances and some virtual event options. Our jazz lineup begins with Arun Luthra's Konnakol Jazz Project, masterfully blending Southern Indian classical music vocal percussion (konnakol) with Black American Music and a wide range of classic and modern musical influences to create a vibrant new sound and style.
This 2021-22 season, we celebrate the diversity of jazz, not only as an iconic genre but as a vehicle for blending ideas and fusing traditions with modern sounds. Luthra, one of New York's premier saxophonists and composers and now UW-Madison's Interdisciplinary Artist-in-Residence, has mastered this blending of ideas and this fusing of traditions, as epitomized by his band, Arun Luthra's Konnakol Jazz Project.
Luthra fell in love with the sounds of Black American Music at an early age and has embraced his multicultural identity while pursuing his love for this music. As an artistic expression of his Indian, European and American heritage, Luthra has incorporated elements of all these cultures into his music along with its Black American Music foundation. Most prominent is his embracing of konnakol, Carnatic (South Indian classical) music vocalized rhythms.
Here is a sneak peek into the wonders of Black American music intertwined with Carnatic music rhythms:
Here is the full jazz lineup for this season so far:
Arun Luthra | Sept. 10
7:30 p.m., Play Circle Theater
Saxophonist, composer, and konnakol artist Arun Luthra combines South Indian vocal percussion with Black American Music.
ABSENCE: Terence Blanchard featuring the E-Collective & Turtle Island Quartet | Nov. 5
7:30 p.m., Shannon Hall
Oscar-nominated, Grammy-winning trumpeter and composer Terence Blanchard pays tribute to living jazz legend Wayne Shorter in this special collaborative project.
Phony Ppl | Nov. 18
7:30 p.m., Shannon Hall
Savor this sublime fusion of jazz, hip-hop, and pop music in a celebration of Black American music.
The Vijay Iyer Trio | Dec. 3
7:30 p.m., Play Circle Theater
This masterful jazz piano trio is revolutionizing contemporary jazz with a sound that is a shape-shifting presence in modern music.
Indulge in an evening of cultural enrichment with Arun Luthra and his ensemble in the intimate environment of the Play Circle on Sept. 10, and join us for many more evenings of escaping everyday life through jazz this season.
Tickets to Arun Luthra's Konnakol Jazz Project and performances by Phony Ppl, the Vijay Iyer Trio, and ABSENCE can currently be purchased by Concert Series subscribers. Single tickets for these and other season events, with the exception of a recital by Renée Fleming, are available starting Aug. 24.
Click here to learn more about our upcoming season and how to purchase tickets.