Improvements
Renovation Designed to Last
One of the most beloved and historic destinations on the University of Wisconsin–Madison campus, the Memorial Union is treasured by generations of students and community members for its iconic spaces and lasting memories.
A completely renovated Wisconsin Union Theater, a larger Fredric March Play Circle, and the all-new Wheelhouse Studios, Outdoor UW and the Terrace are a few of the big improvements from Phase One of our renovations. 
We are currently working on restoring and improving the east wing and central core in Phase Two of the Memorial Union Reinvestment Project. Working closely with the State Historical Society to ensure proper preservation, the final phases will address accessibility issues, needed upgrades to mechanical, fire and sprinkler systems, as well as cosmetic restoration for many of the Memorial Union's significant spaces.
To meet the demands of students and members, the current cafeteria style dining space, known as Lakefront on Langdon, will be upgraded to a beautiful study and eating space with breathtaking views of Lake Mendota. 
Phase One (West Wing) Improvements Include: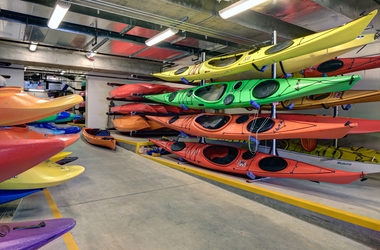 The new home for outdoor recreation on campus, Outdoor UW is the University's outlet to the great outdoors and home to Wisconsin Hoofers. Just off the Terrace, you'll find a renovated Mendota Lodge, Harold C. Bradley Lounge, Chart Room and Hoofers rental facilities.

---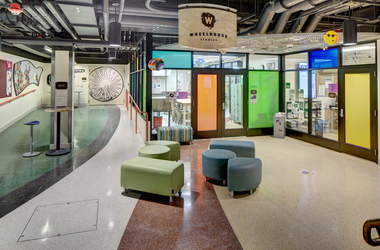 Featuring leading-edge equipment, Wheelhouse Studios melds the former Mini Courses and Craftshop into a vibrant new entity that invites every student to explore their inner artist. From newly designed workshop spaces to versatile studios and galleries, Wheelhouse is the place for your next DIY adventure. 
---
A centerpiece for the performing arts on campus since its opening in 1939, the Wisconsin Union Theater has hosted some of the most celebrated performances of the past 75 years and now looks better than ever. With renovations to spaces including Shannon Hall, the Fredrich March Play Circle, the Festival Room, and dressing rooms, the Wisconsin Union Theater continues its tradition of excellence in theater. 
---
The re-energized, revitalized, and renovated Union is home to many new spaces and improvements to the age-old, beloved spaces as well. You will notice improvements to spaces like Shannon Sunset Lounge, Der Siftskeller, the Class of 1925 Gallery, the Information Desk, the Paul Bunyan Room, the Hamel Family Browsing Library, and more.
---
Students spoke, and we listened. With over 17,000 separate interactions with students, faculty, staff and alumni about the design for the reinvestment project, the Union is, and always will remain, a student-centered mission and creation. 
---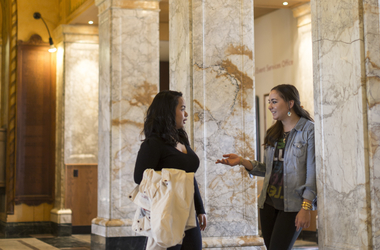 Be a part of your Union by becoming a member, supporting the building fund project, or joining Wisconsin Union Directorate. With events and activities for all kinds of people in all stages of life, the Union helps to cultivate lifelong friendships and memberships with staff, alumni, students, and citizens. 
---