Outdoor UW
Your Outlet to the outdoors
Summer: Office: Daily, 8am-Sunset
Rentals: Daily, 11:30am-Sunset
(Paddling Rentals will open again in May of 2019!)
Fall, Winter, Spring: Monday-Friday, 12-6pm
(Open 7 days/week until October 21st, 2018)
Memorial Union, Lower Level
800 Langdon St., Madison, WI 53706
(608) 262-1630 | outdooruw@union.wisc.edu
---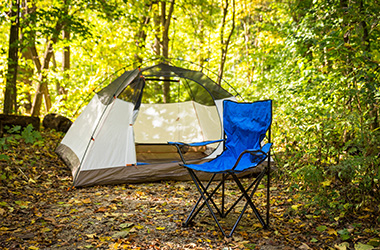 When lake temps hit 60 degrees, we have paddling rentals to get you off the dock and onto the water.
Take the pain out of planning a camping trip and just rent your camping and hiking gear.
If there's snow, we can help you make the most of a winter wonderland with a pair of snowshoes. 
---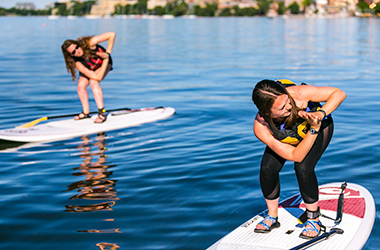 Practice sun salutations at everyone's favorite place on campus! Join us for our all-level yoga classes.
Known for our outdoor yoga program in the summer, we also teach indoor classes at Memorial Union during the colder months. 
---
New students can start their college experience off on the right foot by making new friends, learning about life on campus, and gaining their independence on a summer backpacking or canoeing wilderness orientation trip.
---
Members of the six Wisconsin Hoofers clubs love spending time together outdoors. Wisconsin Hoofers can access specific outdoor equipment, go on planned excursions, and further their skills with outdoor education and skill-based classes.
---