Registration open for Wilderness First Aid courses
Posted: 10/22/19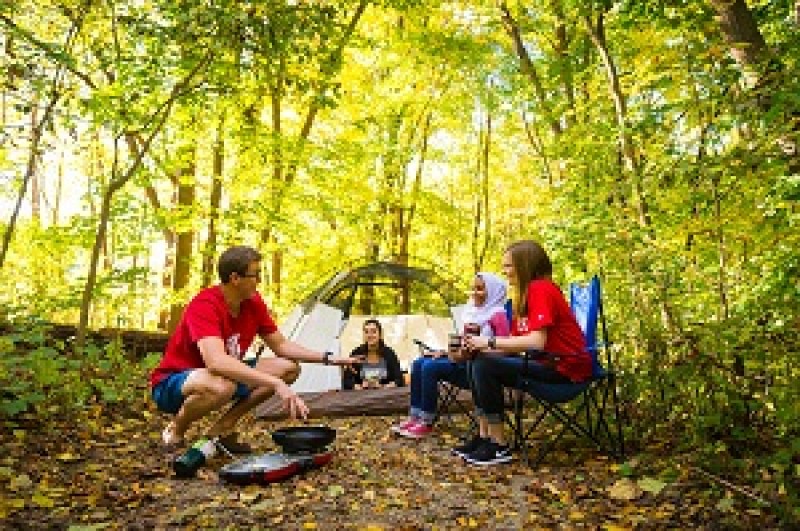 Outdoor UW to host first aid courses by world-renowned wilderness school 
The Outdoor UW team is currently accepting registrations for the Wilderness First Aid (WFA) course taking place Nov. 2-3 through the industry-leading, global wilderness school National Outdoor Leadership School (NOLS) Wilderness Medicine Institute.
This two-day, 16-hour course will prepare trip leaders, camp staff, outdoor enthusiasts and individuals working in remote locations for a variety of first aid scenarios, from falling ill to incurring injuries. Seasoned NOLS instructors will teach this course 8 a.m.-5 p.m. at Memorial Union.
The course will combine classroom lectures and demonstrations with hands-on, realistic scenarios. At the end of the WFA course, participants will have the knowledge and skills to provide effective first aid and make sound decisions in emergency situations.
"Whether you work for a ski resort, are a wilderness trip guide or are an outdoor enthusiast, you and those around you will benefit from the knowledge and skills you will gain from Wilderness First Aid," Outdoor UW Director Joseph Webb said. "Being safe in the outdoors means being prepared for emergencies. You always hope to never need to use the first aid skills you'll gain, but, if you do need them, you'll be glad you enrolled in Wilderness First Aid."
Participants can expect learning to take place indoors and outdoors. The Outdoor UW team encourages registrants to read each day's weather forecast and dress to spend time in the outdoors.
The course is open to the public. Those who are not Wisconsin Hoofers members can take this course for $250. Current UW-Madison students, who are also Wisconsin Hoofers members, are eligible for $50 off the course.
Current Wisconsin Hoofers club members are encouraged to inquire with their club presidents about WFA scholarship opportunities.
Those interested can register by visiting union.wisc.edu/events-and-activities/event-calendar/event/nols-wilderness-first-aid-course, calling the Outdoor UW office at (608) 262-1630, or visiting the Outdoor UW office on the lower level of Memorial Union.
Outdoor UW will hold additional two-day WFA courses March 7-8 and April 18-19. Registration for these courses is also open.
For those seeking more in-depth first aid knowledge and training, Outdoor UW will also offer an 80-hour Wilderness First Responder (WFR) course Jan. 10-19. Taught by NOLS instructors, WFR is regarded as the industry-standard for outdoor professionals with outdoor schools and guide companies. NOLS recommends this more intensive training to those traveling to remote wilderness locations.
Individuals who successfully complete the WFR course and pass WFR written and practical exams will earn Wilderness Medicine Institute (WMI) Adult and Child CPR certification and a WMI Wilderness First Responder certification. Emergency medical technicians (EMTS) will earn a Wilderness EMT certification.