Distinguished Lecture Series Committee announces spring speaker lineup
Posted: 01/21/20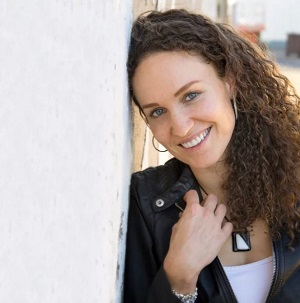 Free spring lecture series will include events on a variety of topics, beginning with a talk on empathy
The Wisconsin Union Directorate (WUD) Distinguished Lecture Series (DLS) Committee will host free lectures by thought leaders on a variety of topics this spring, beginning with a talk, called "Empathy for the Other Side," by anti-bullying activist, former Westboro Baptist Church member, and author Megan Phelps-Roper on Feb. 4 at 7:30 p.m. in Shannon Hall at Memorial Union.
The current lineup is as follows:
Feb. 4, 7:30 p.m., Shannon Hall: author and activist Megan Phelps-Roper, "Empathy for the Other Side"
Feb. 13, 7 p.m. : award-winning author Marlon James, "An Evening with Marlon James"; presented in collaboration with the Center for Humanities
Feb. 19, 7:30 p.m.: sailor Jerome Rand, "Sailing into Oblivion"; presented in collaboration with the Hoofer Sailing Club
March 4, 7:30 p.m., Shannon Hall: award-winning science writer and author of "The Immortal Life of Henrietta Lacks" Rebecca Skloot, "An Intersection of Science and Ethics"
Date in April to be determined: Civic engagement activist Tiana Epps Johnson, talk on election security at the local level; presented in collaboration with the Holtz Center
March 30 and 31: Presidential candidates forum
April 21: to be announced at a future date
"We wanted to create a diverse content lineup, which involves subjects ranging from genetics and ethics to religion to political choice and security," said WUD Distinguished Lecture Series Associate Director of Marketing and Outreach Evanka Annyapu.
The first speaker of the DLS's spring lecture series, Phelps-Roper, grew up in the Westboro Baptist Church. While a member of the Church, Phelps-Roper participated in anti-LGBTQIA+ picketing, including protesting American service members' funerals.
Her mind and beliefs changed when she began managing a Twitter account for the Church, during which she encountered empathy, caring and kindness from people with people of differing beliefs. These people also pointed out to her Bible passages of love and forgiveness that conflicted with what her church had taught Phelps-Roper.
The kindness and thoughtful dialogue she encountered on Twitter led her to leave the Westboro Baptist Church in 2012 and embark on a new mission: to show the world how empathy can overcome hate and how acceptance can bridge ideological divides.
In October 2019, Phelps-Roper published a memoir, called "Unfollow: A Memoir of Loving and Leaving the Westboro Baptist Church." "Unfollow" tells the story of her journey from hate to empathy and leaving behind the only life she had ever known for a life of allyship with those she had once demonized, collaboration with law enforcement on deradicalization and counterterrorism, and love.
This talk is made possible by the WUD DLS Committee and contributes to DLS's mission to bring engaging and influential people to the University of Wisconsin-Madison campus to encourage thought-provoking conversations.
WUD includes 10 committees and six Wisconsin Hoofers clubs that organize, promote and execute thousands of cultural events and outdoor recreation opportunities each year, such as DLS events.
WUD is part of the Wisconsin Union, a UW-Madison division dedicated to enhancing the lives of Union members and visitors through recreational, educational, cultural and social opportunities. Purchases made at the Union's buildings, Union South and Memorial Union, and the Union's cafes and markets across campus help support DLS events.
Donations also help make DLS events possible. No taxpayer dollars are used in the creation or support of these events.
More information about DLS, including upcoming events, is available at union.wisc.edu/get-involved/wud/dls.