David Elsmo Named Outdoor UW Director
Posted: 09/14/21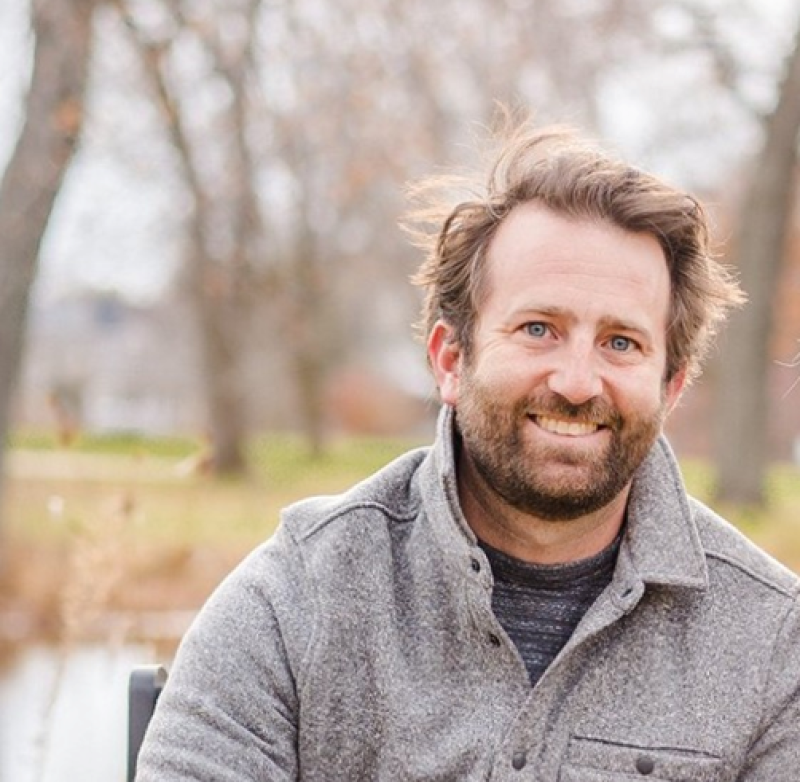 David Elsmo will lead Outdoor UW as its new director, which includes serving as the primary Hoofer advisor, supervising the current recreational advising staff, and overseeing the lakefront rental operation.
Elsmo has been part of the Outdoor UW team for 10 years, including most recently serving as the sailing program manager and Hoofer club advisor. Elsmo will also bring experiential education knowledge and skills to the Outdoor UW director role. 
The Wisconsin native has spent his life on and around sailboats. After starting his US Sailing coaching career at 15, he went on to earn his degree in commercial recreation management at the University of Minnesota Twin Cities while continuing to work as an assistant director at a local sailing school. 
"Dave has worked collaboratively with staff, students and community members for the betterment of our program for 10 years, and I am looking forward to seeing the impact of his leadership throughout the Wisconsin Union in the years to come," Wisconsin Union Associate Director for Social Education Heidi Lang said. 
Based out of Memorial Union, Outdoor UW offers seasonal outdoor activities, instruction and equipment year-round for people of all experience levels and abilities. Outdoor UW is the University of Wisconsin–Madison's outlet to the outdoors. 
Outdoor UW supports the Wisconsin Hoofers, which includes six outdoor recreation clubs. Hoofers welcomes all, including those with no university affiliation, to join and participate in the clubs' outdoor activities. 
Outdoor UW and the Wisconsin Hoofers are part of the Wisconsin Union, a non-profit organization that connects students, faculty, staff, members and visitors through shared cultural, social and recreational events and experiences. The Wisconsin Union also provides hundreds of leadership opportunities to UW–Madison students each year through the Union's programming board, called the Wisconsin Union Directorate, which includes the Hoofers clubs. 
For more information about Outdoor UW, visit union.wisc.edu/outdoor-uw.