Chelsea Manning to discuss her fight for government transparency, transgender rights at free event on Feb. 17
Posted: 02/03/22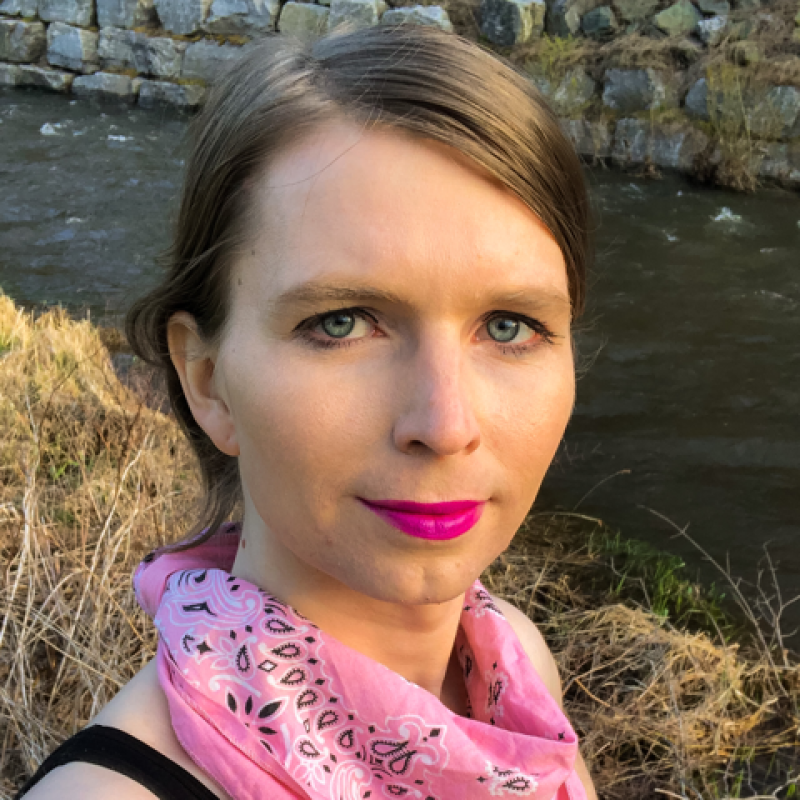 Activist and former Army intelligence analyst Chelsea Manning will speak about her fight for transgender rights, data privacy, public service ethics, and government transparency during a Wisconsin Union Directorate (WUD) Distinguished Lecture Series (DLS) Committee Q&A on Feb. 17 at 7 p.m. in Shannon Hall at Memorial Union. 
All, including those with no UW-Madison affiliation, are welcome to register to attend the free, in-person event here. A ticket will be required for entry to the event. 
Manning's experiences as a transgender person and as someone who spent seven years in prison, in part, fuel the passionate activist work she will discuss during the Q&A. 
In May 2010, the United States Army arrested Army Intelligence Analyst Chelsea Manning, then known as Bradley Manning, for leaking almost 750,000 classified government documents to media organization and library WikiLeaks, including battlefield reports on Iraq and Afghanistan and U.S. diplomatic cables. 
She said she illegally downloaded and shared the documents with WikiLeaks, because she wanted to expose the government for its wrongdoings, including the ill-treatment of prisoners and the unreported killing of civilians during military operations. Manning has said that she did not intend to cause harm to United States services members or to the country. 
In 2013, she was convicted of 20 charges, including espionage, computer fraud and theft. The Supreme Court sentenced her to 35 years in military prison. 
"I take full and complete responsibility for my decision to disclose these materials to the public," Manning said in 2016 on Medium.com. "I have never made any excuses for what I did. I pleaded guilty without the protection of a plea agreement, because I believed the military justice system would understand my motivation for the disclosure and sentence me fairly. I was wrong."
One day after sentencing, Manning shared her intent to transition from male to female and that she would pursue hormone therapy. 
During her time in prison, Manning fought for gender transition services and support, including hormone therapy; the right to grow her hair long, which was against the male hair standard policy in the prison; and gender affirmation surgery. While ultimately granted hormone therapy and gender affirmation surgery, she faced frequent legal obstacles and endured mental health struggles, which included multiple suicide attempts.
After seven years in prison, then President Barack Obama commuted Manning's sentence, resulting in her release from prison in May 2017. 
For Manning, her experiences further illuminated the need to advocate for transgender people's rights. 
"I believe that defining ourselves in our own terms and in our own languages is one of the most powerful and important rights that we have as human beings," Manning said. "Presenting myself in the gender that I am is about my right to exist."
During her WUD DLS Committee-hosted talk in Madison, Wis., Manning will share a look at how she has fought and continues to fight for government transparency and accountability while defending the rights of transgender people. 
Additional upcoming WUD DLS Committee events include UW-Madison Black History Month keynote "Melanin in Media: Ruth E. Carter" on Feb. 27 and "Helen Zia: The Power of Unity and Re-Envisioning America" on March 31. 
The WUD DLS Committee hosts events featuring engaging, influential people to encourage conversations. WUD includes 11 committees and six Wisconsin Hoofers clubs that program thousands of events each year.
Currently, by UW-Madison Office of the Chancellor order, all must follow the UW–Madison health and safety protocol of wearing a face covering when indoors on campus, unless actively eating or drinking.
Those interested in attending the upcoming Q&A with Manning can register here.