Two-time 'RuPaul's Drag Race' star will host Zoom Bingo on June 23
Posted: 06/15/20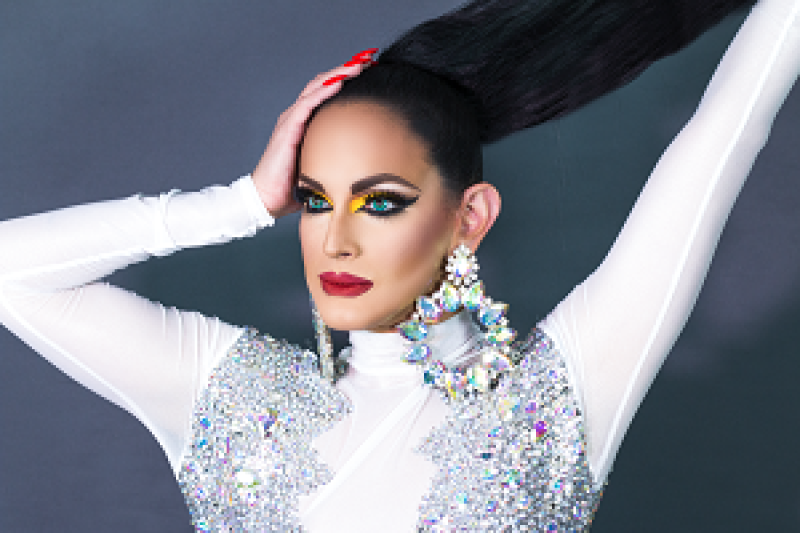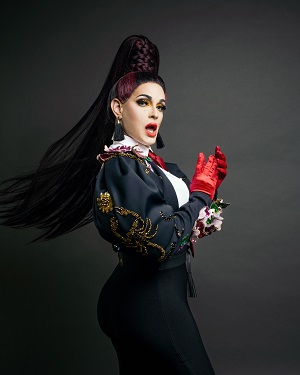 The Wisconsin Union Directorate (WUD) Music Committee in collaboration with the Gender and Sexuality Campus Center and the Wisconsin Union will present Zoom Drag Queen Bingo with "RuPaul's Drag Race" contestant Cynthia Lee Fontaine on June 23 from 7-10 p.m.
Up to 500 participants can register here to take part in this free, virtual event. Participants can find details about how to participate here. Bingo winners will receive to-be-announced prizes.
"This event is an opportunity for the community to come together and celebrate Pride in a live setting — an occurrence that's rare right now," 2020-21 WUD Music Committee Director and UW-Madison student Jack Snedegar said. "And with Cynthia Lee Fontaine as the host, this special night is bound to be one for the books."
Fontaine competed twice on the television series "RuPaul's Drag Race." During her time on the show, she won the title of Miss Congeniality for her kindness and helpfulness toward other contestants.
Click here to learn more about Zoom Drag Queen Bingo with Cynthia Lee Fontaine.