Student-led committee to host renowned civil rights attorney Ben Crump at free, online event Feb. 16
Posted: 02/04/21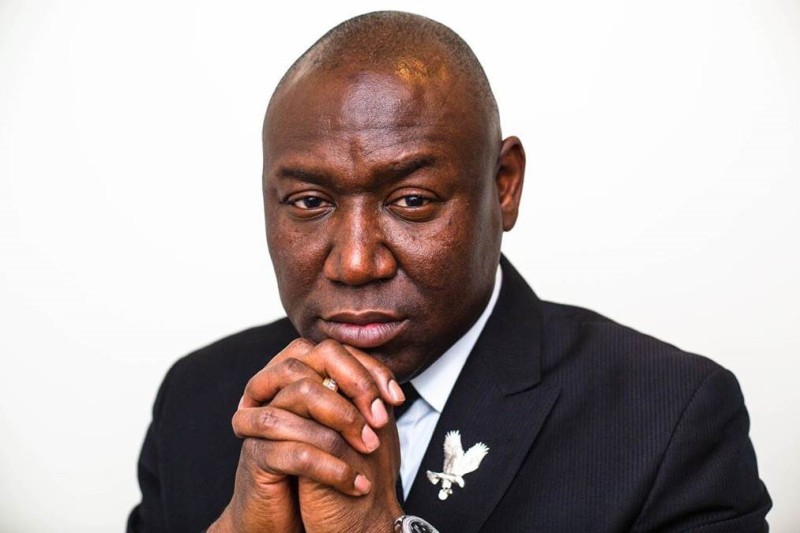 Attorney Ben Crump will share insight into justice system, civil rights cases, and more
Civil rights and personal injury attorney Ben Crump will discuss qualified immunity, working within the justice system, and how storytelling can serve as a tool for change during a free, virtual, live event, called "The Journey to Justice: A Conversation with Ben Crump," hosted by the Wisconsin Union Directorate (WUD) Distinguished Lecture Series (DLS) Committee on Feb. 16 at 7 p.m. CDT.
Those interested in attending must register here before 6 p.m. CDT on Feb. 16 to attend the lecture. This event is only open to UW-Madison students, staff and faculty. 
During the lecture, Crump will participate in a live conversation about justice with a member of the WUD DLS Committee.
Through his work as a civil rights attorney, Crump aims to fight for justice on behalf of marginalized people in the United States. He believes in using his expertise to achieve equal justice for all. He has worked with the families of Trayvon Martin, Ahmaud Arbery, Martin Lee Anderson, George Floyd and Breonna Taylor.
He serves within many organizations, including the American Bar Association, the American Association for Justice, and the Florida Justice Association. He has received numerous awards in acknowledgement of his work, including the National Urban League's Whitney Young Award and the NAACP Thurgood Marshall Award.
His journey to a career in law began in 1978, when he was 9 years old. That year, desegregation occurred in his small North Carolina hometown, and he noticed a stark economic contrast between the wealthier, northern section of the town and the south section in which he grew. He wondered about how these economic differences could occur.
When he learned of United States Supreme Court Justice Thurgood Marshall and Marshall's role in ending racial segregation in public schools, he became determined to become a lawyer that would help facilitate equality of opportunity.
"Attendees have an opportunity to learn about Ben Crump's first-hand experiences in many notable civil rights cases spanning two decades, including recent, pivotal legal proceedings," said Caoilfhinn Rauwerdink, WUD DLS Committee associate director of marketing and outreach.
WUD DLS hosts lectures by experts to encourage thought-provoking conversations. WUD includes 11 committees and six Wisconsin Hoofers clubs that program thousands of events each year.
Those interested in attending the Committee's upcoming event can register here.