UW–Madison 2023 senior class gift leaves a legacy of supporting mental health and well-being
Posted: 04/04/23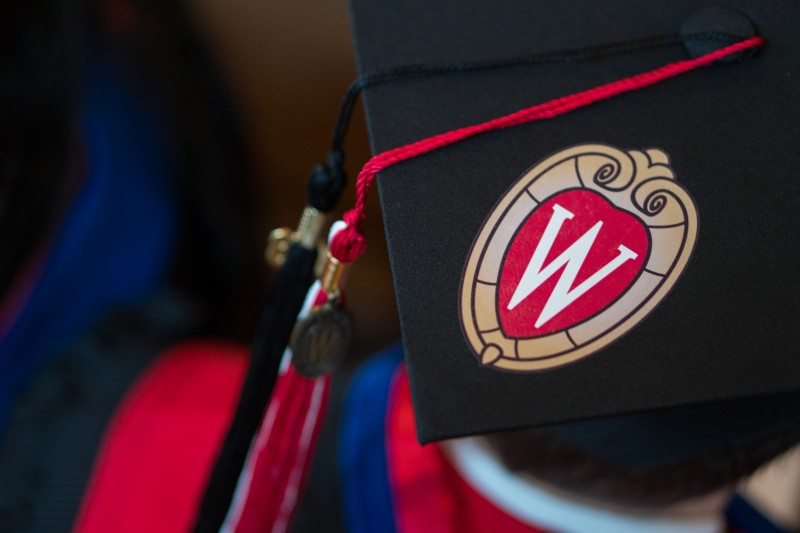 The University of Wisconsin–Madison Senior Class Office (SCO) will gift funds to the Center for Healthy Minds Higher Education Fund as its 2023 senior class gift.
Every year, the students of the UW–Madison SCO choose a project or beneficiary of its senior class gift. The SCO raises funds to leave a legacy for the class and improve UW–Madison in a tangible way.
The class of 2023 has faced many challenges, including going home halfway through the 2019-20 academic year due to COVID-19. In recognition of those challenges and their impact on the mental health of the graduating class, the Senior Class Office will partner with the Center for Healthy Minds, an organization founded by UW–Madison psychology professor Richard J. Davidson, Ph. D.
The Center for Healthy Minds operates with a mission to cultivate well-being and relieve suffering through a scientific understanding of the mind while envisioning a kinder, wiser and more compassionate world. Student leaders at UW–Madison prioritized these ideals by launching Healthy Minds on Campus, a student organization designed to extend the Center's research to all corners of campus in a tangible way.
"We believe that this student-initiated organization will systematically improve the well-being of students at UW–Madison," said Liam McLean, University of Wisconsin–Madison Senior Class Office president.
The Healthy Minds on Campus plans to host monthly guest speaker events focused on mental health, well-being and flourishing; forums, called Community Conversations, during which students can discuss mental health and well-being with their peers; and an annual mental health and well-being retreat. The organization also plans to work to raise awareness of the importance of well-being and evidence-based practices and habits that support well-being.
The SCO board encourages those graduating in the class of 2023 and all those interested in supporting the Center for Healthy Minds's Higher Education Fund to donate to the class gift here. Donations will go toward advancing the development of work to support student and campus mental health goals, which aims to set a standard for a mental health awareness and establish a resource model that can spread to campuses across the nation.
Learn more about SCO and the 2023 Senior Class Gift.