Campus Farmers Market will bring local products to UW-Madison campus
Posted: 08/26/19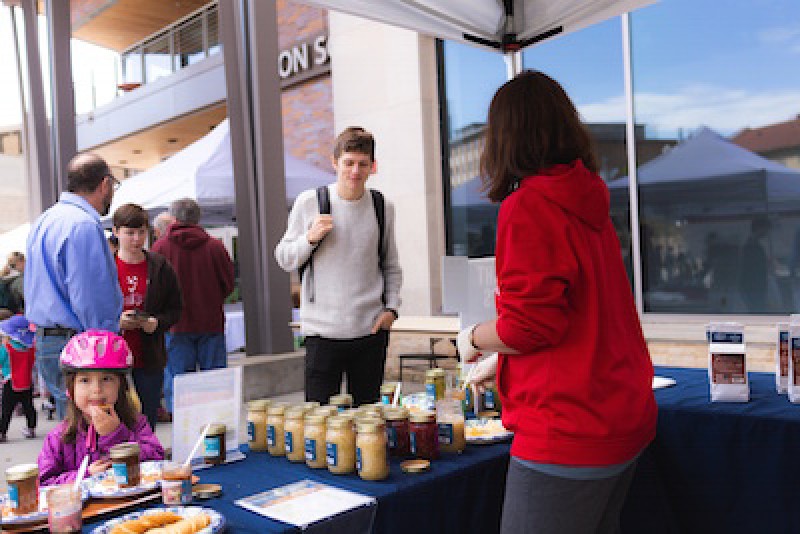 The Wisconsin Union team will host the Campus Farmers Market Thursdays, which will feature local and organic products, Sept. 5 until Oct. 24 at Union South from 10 a.m. to 2 p.m.
Area vendors will sell their local products during the market outside Union South at the corner of North Orchard Street and West Johnson Street. Featured vendors include Bloom Bake Shop, Chrysalis Pops, Munchkey Apples, Parrfection Produce, Porchlight Products and Savory Accents.
"It's an honor and pleasure to support local businesses and increase food accessibility in the downtown Madison area," said Wisconsin Union Associate Director of Dining and Hospitality Carl Korz.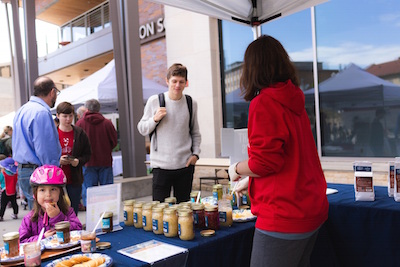 The market will also feature Farm to Table bags that include fresh produce and a recipe tailored to the bag's produce. Market customers will have the chance to sample the featured recipe at each week's market.
Plus, at the first market, the Union team will give away Campus Farmers Market canvas bags while supplies last. In addition, on Sept. 5 and 12, team members will provide loyalty cards with which customers can receive $8 off their Farm to Table Bag purchases. If customers with loyalty cards purchase a Farm to Table Bag at every market this fall, they will receive their final bag free.
The Campus Farmers Market will include live music by singer-songwriter Frankie Pobar Lay. Available various dates throughout the summer will be button-making with Wheelhouse Studios, dogs from Dogs On Call, and new menu item samples from Union South restaurants.
For more information about the Union's Campus Farmers Market and new recipes weekly, visit union.wisc.edu/cfm.