Sphinx Virtuosi: Transforming Lives through the Power of Diversity in the Arts
Posted: 09/04/21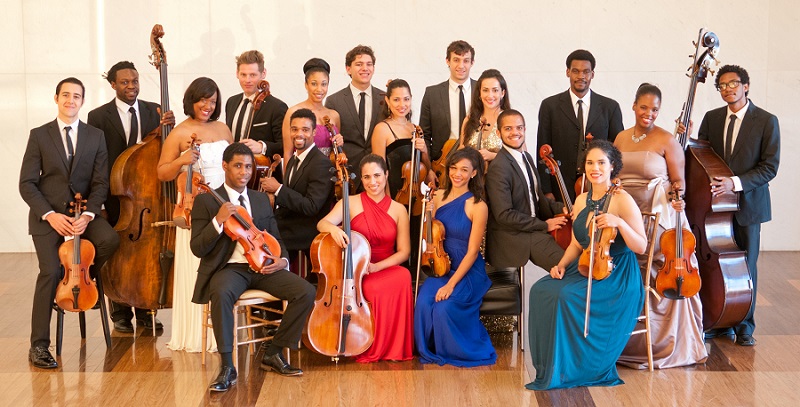 According to the League of American Orchestras, only about 14 percent of orchestral sound comes from people of color, and that decreases dramatically for Black and Latinx performers. Sphinx Virtuosi has vowed to change that number. 
On Sept. 30, we are thrilled to welcome Sphinx, which has been called the most diverse chamber orchestra in the world. The ensemble also provides support for developing musicians through mentorship as well as scholarships with the mission of diversifying the orchestral realm. In addition, while being virtuosi of traditional chamber instruments, its repertoire welcomes music of all cultures and backgrounds, programming works like "Camerata en Guaguancó." This special work blends the rich, syncopated sounds of Cuba that truly make you feel like you are in Havana. Without warning, the artists break the barriers of their string instruments by tapping, drumming and thumping on their instruments to create an ensemble of percussion. 
Sphinx has earned many glowing testimonials, including from Anthony McGill, principal clarinetist of the New York Philharmonic and Sphinx Medals of Excellence awardee: "I think the Sphinx Organization is having a huge impact on the world of music, and their concept of diversity is changing the world. I think the more diverse, the better, because you have different ways of seeing the world, different perspectives to bring to the table that only makes for more success, more excellence." 
Watch the impact of the group's commitment here:
Click here for tickets to Sphinx Virtuosi's performance on Sept. 30 at 7:30 p.m. in Shannon Hall at Memorial Union. You can also attend a free panel discussion with members of the ensemble on the issue of diversity in classical music. This discussion will take place at the Collins Recital Hall at Hamel Music Center on Sept. 26 at 5:30 p.m. 
Concert Series subscriptions are available until September 29. Single tickets for the full season are on sale with the exception of a recital by Renée Fleming. Tickets for Fleming's performance can be purchased in early 2022.