Backstage with Box Office Manager Sean Danner
Posted: 08/18/22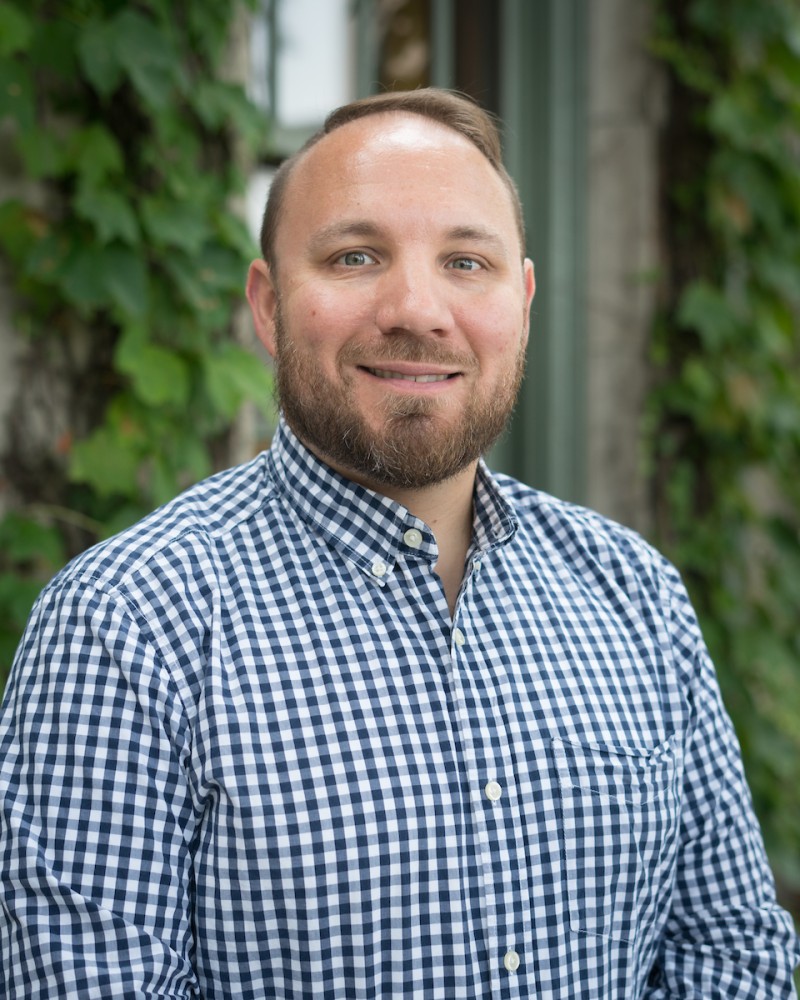 When you give our team your ticket as you enter a Wisconsin Union Theater performance, purchase a ticket online, or visit us at the Memorial Union Box Office, you're experiencing the work of Wisconsin Union Theater box office manager Sean Danner.
Sean brings communications and performing arts expertise to his essential role at Campus Arts Ticketing (CAT). He has a bachelor's degree in communication from Millikin University and first managed a box office at Texas A&M University.
His office sits behind Shannon Hall's stage, where he can often be found poring over a computer, working to make our patrons' attendance of upcoming ticketed shows possible. Yet, despite the fast pace of his work, every time someone walks by his office, he never fails to smile and say, "Hi." He brings a positive and problem-solving attitude to everyday challenges and meetings, and it's contagious. Couple that with his knowledge of performing arts ticketing software and box office management, and you have a fantastic coworker! We invite you to learn more about Sean from our interview below.
Would you describe your role?
My role involves everything ticket-related — from planning an event, building it in our ticketing system, managing sales, and the night of an event. I also oversee the box office's operations, including supervising 12-15 student employees.
How did your career in the performing arts begin?
When purchasing tickets to concerts or sporting events, I've always researched the venue, figured out the best seats, and attempted to buy those seats when the tickets went on sale. I never planned on a career in ticketing, but when searching for a job around 10 years ago, I found a box office position that looked interesting; I got the job and enjoyed it and continue to work in that field today.
In general, what regularly occurring box office management tasks do you enjoy the most?
The night of the event is the payoff for all the hard work we've put into an event throughout the previous months. Seeing people excited to pick up their tickets, go to the venue, and then walk out with big smiles makes it all worth it.
What do you think people would be surprised to learn about CAT?
I think people would be surprised at the number of events for which CAT provides tickets. CAT is under the umbrella of the Wisconsin Union and Wisconsin Union Theater but also provides ticketing to almost all of the arts on campus, including the School of Music at Hamel Music Center's two venues, University Theater at Vilas Hall's two venues, the Department of Dance, University Opera, and many student organizations' performances. Last year, we provided ticketing services for almost 250 events.
What is your favorite Wisconsin Union Theater performance space, and why?
Shannon Hall is my favorite space due to the history of the venue. When you are in the room or have the opportunity to be on the stage and think of all the artists that have stood in that same spot, it can give you the chills.
What do you like to do for fun when you're not serving as the Theater's box office manager?
I like to spend time away from work with my wife, almost 3-year-old son, and soon a new baby in September! We like to be outside for a walk or hike and enjoy everything Madison offers. I enjoy attending live music as often as possible and am a big sports fan.
Many thanks to Sean for taking the time to speak with our communications team for this story. If you would like to experience the Wisconsin Union Theater events that Sean helps make possible, you're in luck; we have several incredible events during the 2022-23 Wisconsin Union Theater season. Learn more here.