Pilobolus: Five Decades of Visual Masterpieces
Posted: 01/13/23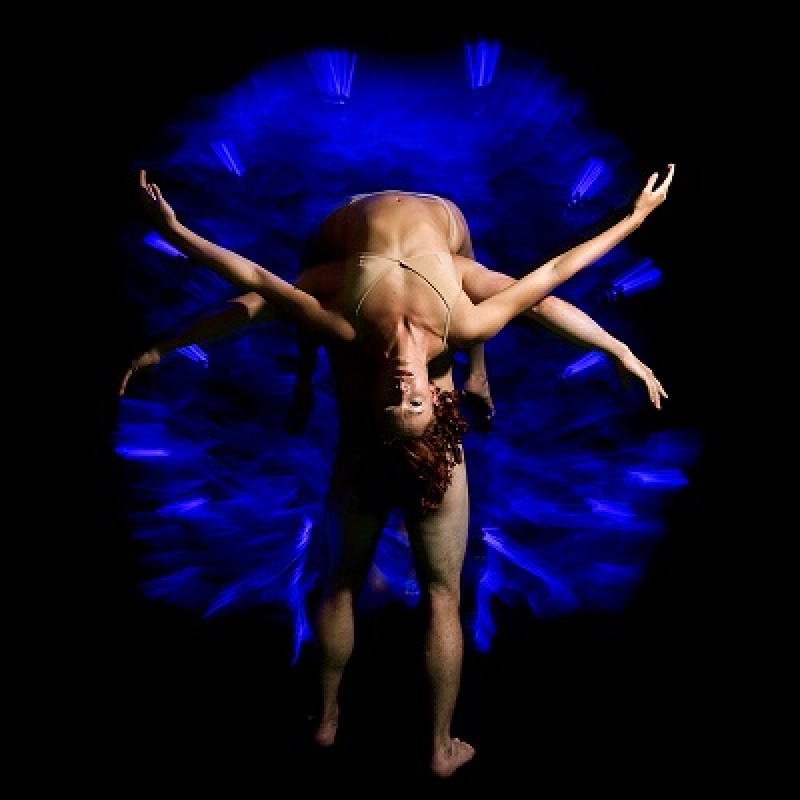 By Abby Synnes
It might be hard to believe, but the fact that Pilobolus is named after a species of fungus isn't the most unique thing about the renowned dance troupe.
Yes, you read that correctly—Pilobolus's namesake is Pilobolus crystallinus, a light-loving fungus known as "hat thrower," because its spores can accelerate from 0 to 45 miles per hour in the first millimeter of its flight. In 1972, three Dartmouth College students, who were enrolled in a dance composition class, founded the modern dance company. For an assignment, they created a dance titled "Pilobolus" in honor of the agility and movement displayed by the fungus, and history was made.
On Feb. 1, Pilobolus will celebrate its unique choreography when it performs in Shannon Hall at Memorial Union as part of its "Big Five-OH!" tour. During the performance, group members will revamp some of the dance troupe's greatest hits from the past five decades, combining nostalgic storytelling with a fresh take. Whether or not you've seen a Pilobolus performance before, you will be on the edge of your seat wondering what stunt will come next.
Pilobolus's style of visual storytelling is likely unlike anything that you've ever seen before. The group is a self-proclaimed rebellious dance company, a suitable adjective given that the dancers boldly defy convention and expectation with every performance. Over the past 50 years, Pilobolus has become a household name, astounding audience members all over the world with daring bodily maneuvers that explore the endless possibilities of the human form.
The dance company has traveled to more than 65 countries to share more than 120 choreographed works. It has also shared its visual masterpieces on Broadway, at the 79th Academy Awards, and at the Olympic Games. During the Academy Awards in 2007, the dancers appeared behind a white translucent screen to form silhouettes reflecting scenes from some of the year's films, such as a family of penguins from the hit animated film "Happy Feet." This innovative shadow theater succeeded so much that Pilobolus expanded on this idea with an evening-length piece called "Shadowland," which has sold more than 450,000 tickets worldwide since its debut in 2009.
No matter the show or occasion, every Pilobolus dance tells a story by showcasing the athleticism and flexibility of the human form. When you attend a Pilobolus performance, it's best to take what you thought you knew about the human body and leave it at the door; the dancers will take you on a journey that will open up your mind to the potential for human connection that resides within each of us.
During the Pilobolus tickets purchase, lifetime and annual Wisconsin Union members can also register to attend a special, members-exclusive pre-show experience on Feb. 1 at the Shannon Sunset Lounge: the members' night reception. For $5, lifetime and annual members can add this on to their purchase and enjoy one complimentary beverage, complimentary light appetizers and desserts, and beverages available for purchase, including the signature cocktail, (which could also be the one complimentary cocktail) "The Big Five-OH!" Pilobolus will also make a guest appearance. The reception will take place from 6-7:15 p.m., the guest appearance will occur at approximately 6:30 p.m., the theater doors open at 7 p.m., and the event begins at 7:30 p.m. Not a member yet? Become a member today online or by calling (608) 262-2263.
Click here to purchase your tickets and to see Pilobolus perform in Shannon Hall on Feb. 1 and, if you're a lifetime or annual Wisconsin Union member, your reception tickets.