Open Piano Day Puts a Twist on Tradition
Posted: 09/03/19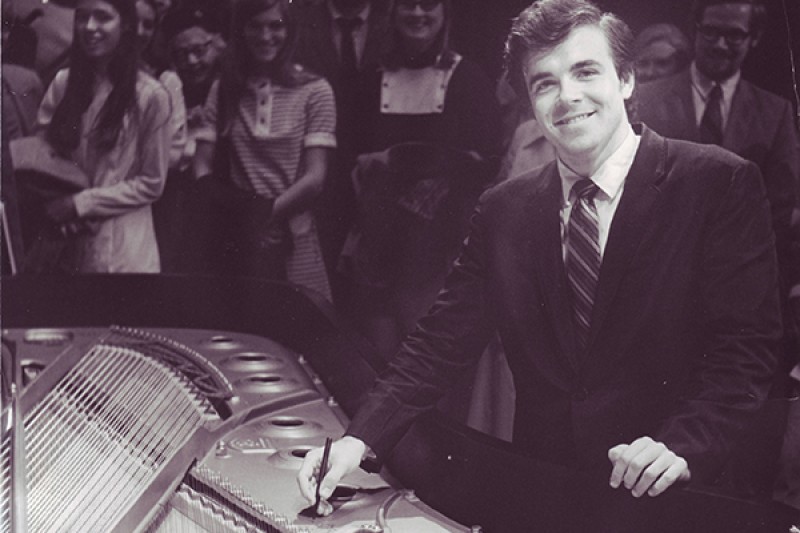 As a young musician, I was told by every teacher to never go near a piano with a permanent marker, so you can imagine my surprise when I first discovered the wealth of signatures on the pianos backstage of the theater. The historical moments captured by the swift mark of a pen inspire an observer to imagine what that moment must have been like.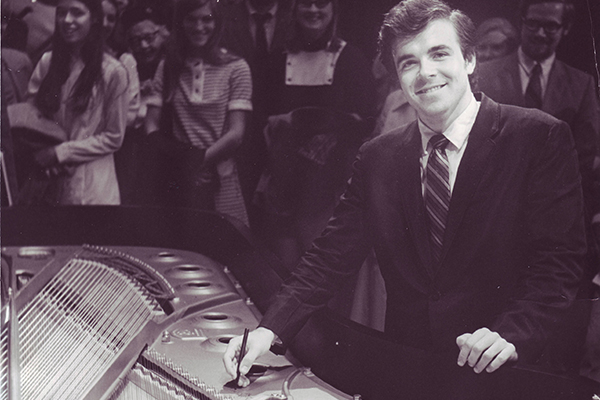 Concert Series musicians have played on four different pianos over the past 100 years; all Steinway concert grand pianos, all fantastic and beautiful instruments. The very first piano was a rectangular piano from the early twentieth century and the second piano was a gift from the Class of 1925 and was brought to the hall in 1950. It has been retired and now resides with the Chazen Museum of Art.
The third piano was purchased in 1970 and after careful selection, the fourth piano was purchased in 1991 and continues to be an important part of the Concert Series today.
The tradition of signing the piano began at the suggestion of Richard P. Leach, who at the time was the director of the Metropolitan Opera Guild, when he was visiting to see the gift of the piano in 1950. Since then, each Concert Series pianist is offered the opportunity to sign the piano after they perform, further cementing their place in our history.
We are to allow the public to connect up close with the instrument for the first time. Later this month, guests will have ability to play the piano on the Shannon Hall stage and view the collection of signatures up close.
Amanda Venske
Concert Series Coordinator
9/3/2019
---
Open Piano Day is scheduled for September 22, 2019 in Shannon Hall | Sign Up to Play