Student Leader Feature: Henry Ptacek
Posted: 10/06/21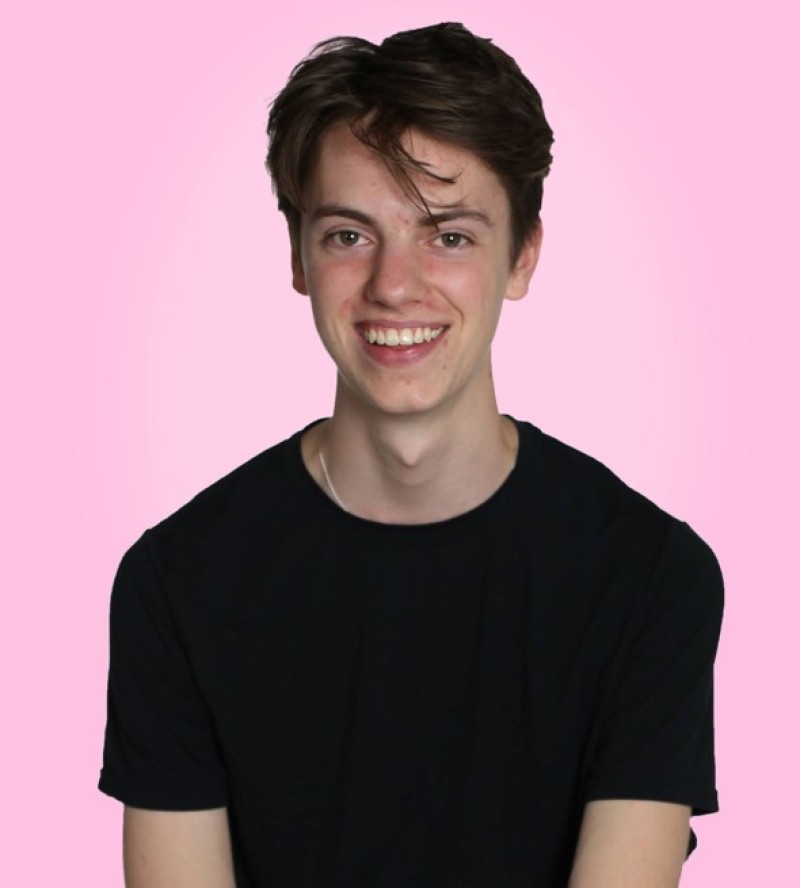 Behind the scenes of Wisconsin Union Theater performance planning are hardworking student leaders, like Henry Ptacek, the director of the Wisconsin Union Directorate (WUD) Performing Arts Committee (PAC). The Committee plans and promotes events for the historic Wisconsin Union Theater stages, ranging from modern dance and classical concerts. We had the opportunity to ask Henry about the Committee's work and plans.
How is the semester going? 
"It's exciting, because there are a lot of changes coming for the WUD PAC committee in terms of the Student Performance Showcase. We're working towards getting more students into our theater spaces, which is a little different than previous year's PAC committees, which were focused more on solely programming the theater season.
Click here to watch a previous Student Performance Showcase. 
What projects is PAC working on this year?
"We're working on planning next year's theater season, and one of our goals is to have a wider range of performances...so, not just catering towards the classical audience...we're creating a jazz series this year. We're hoping to bring in more poets and comedians. And, as I mentioned, the Student Performance Showcase is a new addition that's taking shape. We want to create a more dynamic and exciting environment for students." 
What are you doing to recover from the hardships that performing arts have faced through the pandemic?
"We are taking it as an opportunity to try to interject the campus with as much arts-culture as possible, and look at it in a hopeful lens that we're going to come into an artistic renaissance and, in addition to that, put on as many artists as possible through the Student Performance Showcase, and pay them quite well...more than they'd get paid for regular gigs. Spreading those resources. During the theater season, we're honoring a lot of the performances that were canceled during COVID." 
The 2021-22 Wisconsin Union Theater season includes performances by Gil Shaham, Terence Blanchard, and Renée Fleming, whose 2019-20 season appearances were postponed due to COVID-19. 
What do you think students are going to take away from their experiences with PAC?
"They're going to take away a sense of agency, feel like they're really accomplishing creating a scene of art in Madison. You're able to actualize your ambitions and your visions of what performances you want to see on campus, you're able to meet these artists, and you know, learn from how they operate with their vastly different life experiences. And, you'll just be able to enjoy the shows and performances and a lot of the amazing art that we're privileged to have coming to Madison." 
UW-Madison students interested in joining WUD PAC can learn more about the Committee here.
What are the levels of opportunity in WUD PAC, and how does one get involved?
"Show up to the general member meeting, which is at 6 p.m. on Mondays! If you're interested in marketing, there is a marketing position. Other than that, you're able to take out what you put in, and you can take on as much responsibility as you want. You can plan a student performance showcase and/or negotiate contracts with artists and bring them in." 
UW-Madison students interested in joining WUD PAC can learn more about the Committee here.
Although WUD PAC is a student organization, anyone can send season event suggestions! If you have an artist, comedian, dancer, etc. that you'd like to see live on the Wisconsin Union Theater stages, email your suggestions to ​​performingarts@union.wisc.edu. 
And, if you would like to support our efforts, you can do so by purchasing tickets to 2021-22 season events and by donating. Your support helps learning happening behind the scenes and magic happening on our stages.