Dance Wisconsin: A Nutcracker Family
Posted: 12/03/19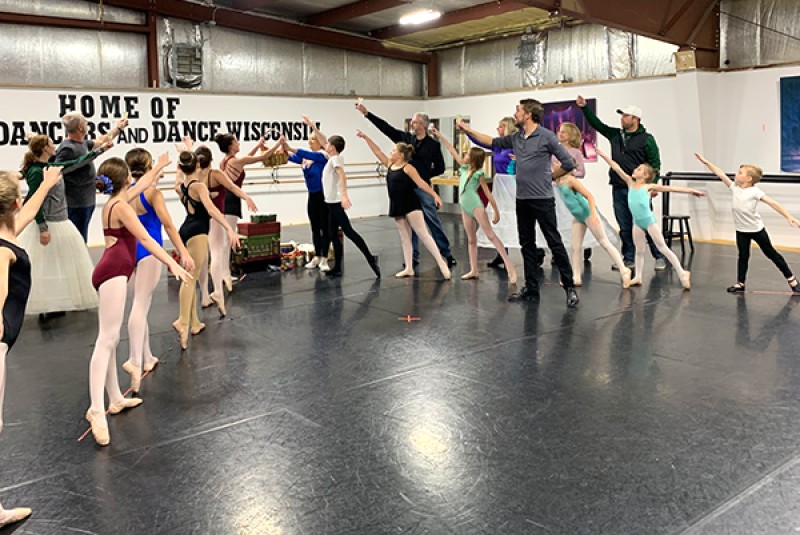 It is Sunday, September 8th and nervous young boys and girls begin entering the home school of Dance Wisconsin, Monona Academy of Dance, to have their height measured, receive an audition number, take a tour of the studio and finally to warm up in Studio B before the hour long audition class. Parents and dancers say hello to friends they may have not seen since last December when the 2018 version of Dance Wisconsin's Nutcracker closed and lots of new faces ready to learn about Dance Wisconsin and be welcomed into the family.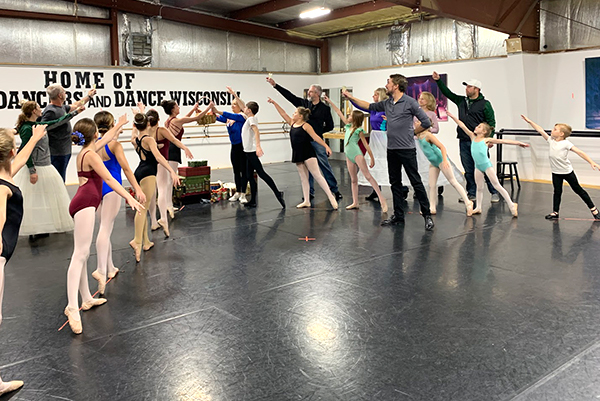 Family is how Dance Wisconsin views it cast of characters that perform The Nutcracker each December. Family that will rehearse together for three months and create bonds that can last a lifetime between dancers and their families. Stories of sleepovers, makeup fiascos, ringlet disasters and triumphs, costume malfunctions and variations performed in front of the audience at a level the dancer themselves thought they could not achieve. All this occurring under the watchful eye of Artistic Director, JoJean Retrum and several key assistants.
The dancers performing in December come from six counties (Dane, Dodge, Rock, Sauk, Green and Columbia), sixteen communities (Madison, DeForest, Edgerton, Reedsburg, Cottage Grove, Windsor, Sun Prairie, Randolph, New Glarus, Oregon, Monona, McFarland, Rio, Waupun, Beaver Dam and Milton) and ten dance studios (Monona Academy of Dance, Ultimate Leap Dance Center, Just for Kicks, Dance Now, Kehl, Elite Dance Centre, Mary's School of Dance, A Step Above Dance School, Laura's School of Dance and Madison Professional Dance Center). They range in age from seven to eternally fifty. We have multiple alumni performing in the cast and this year we welcome one of those alumni as our new Drosselmeyer! Returning to perform with the dancers is the Dance Wisconsin Orchestra conducted by Taras Nahirniak and the Monona Grove High School Singers directed by Lori Nahirniak.
As we approach the end of November and those nervous dancers are now becoming well rehearsed Bon Bons, Soldiers, Dolls and more we hope your family will join our family for a few hours of holiday fun.
Katy Batterman
Executive Director, Dance Wisconsin
11/27/19
---
Dance Wisconsin's Nutcracker runs December 14-15, 2019. Click here for show times and ticket information.