How Wayne Shorter's Vast Legacy is Amplified Through ABSENCE
Posted: 10/06/21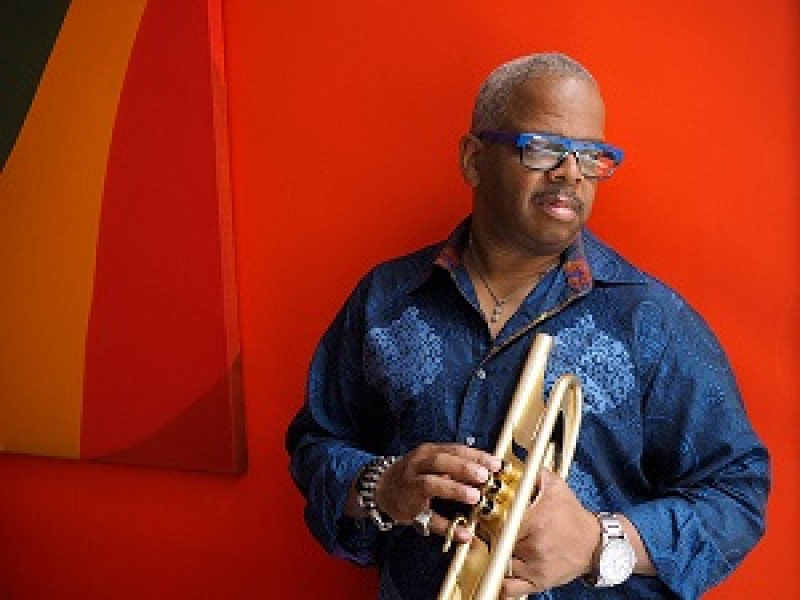 ABSENCE: Terence Blanchard featuring the E-Collective and Turtle Island Quartet 
Friday, Nov. 5 7:30 p.m. | Shannon Hall
Oscar-nominated, Grammy-winning trumpeter and composer Terence Blanchard made history this week as the first Black composer to have his opera, "Fire Shut Up in My Bones," performed by the Met. Next month, he comes to Madison with his national tour that pays tribute to living jazz legend Wayne Shorter.
Saxophonist and composer Wayne Shorter has acquired a vast legacy among jazz artists and listeners. With 11 Grammys so far, The New York Times insists he is "probably jazz's greatest living small-group composer and a contender for greatest living improviser." Shorter's vast experience began with Art Blakeley and the Jazz Messengers and Miles Davis's Second Great Quintet, which bred Shorter's desire for his own ensembles, including the Weather Report. 
Michelle Mercer, author of "Footprints: The Life and Music of Wayne Shorter," explains the jazz-cult-obsession regarding Shorter: "Wayne is as strong and distinctive a composer as he is a saxophonist. His storied career encompasses 50 years of jazz innovation. Wayne was weaned on bebop in the 40s and went on to break new ground in the genres of hard bop, post-bop, fusion, and orchestral jazz. But here's why he's really worth a listen: At 77, an age when many musicians have settled into nostalgia, Wayne is writing and playing music that can stir people up." 
"Jazz is a fighter. The word 'jazz' means to me, 'I dare you. Let's jump into the unknown!'" —Wayne Shorter 
Recently, Shorter retired from his performing career and has fully dove into composing. His passion for irresistible sound lives on through channels of prospering artists like trumpeter Terence Blanchard, who has soaked up Shorter's musical essence into his own exquisite tone. 
Another pillar of Blanchard's musical vision expresses American conscience and tragedies. 
"You get to a certain age when you ask, 'Who's going to stand up and speak out for us?' Then you look around and realize that the James Baldwins, Muhammad Alis and Dr. Kings are no longer here…and begin to understand that it falls on you," Blanchard said. "I'm not trying to say I'm here to try to correct the whole thing, I'm just trying to speak the truth." 
He goes on to note impactful examples. 
"Max Roach with his 'Freedom Now Suite,' John Coltrane playing 'Alabama,' even Louis Armstrong talking about what was going on with his people any time he was interviewed. Herbie Hancock & Wayne Shorter who live by their Buddhist philosophy and try to expand the conscience of their communities," Blanchard said. "I'm standing on all of their shoulders. How dare I come through this life having had the blessing of meeting those men and not take away any of that? Like anybody else, I'd like to play feel-good party music, but sometimes my music is about the reality of where we are."
In response to his recent breakthrough at the Met, Blanchard said, "It's an amazing honor to go through that, but then the sad part about it is that I know I'm not the first qualified."
To experience an evening of ABSENCE first-hand, reserve your seat for the Wisconsin Union Theater-hosted performance here.