A Different World: MWMF Goes Online
Posted: 09/03/20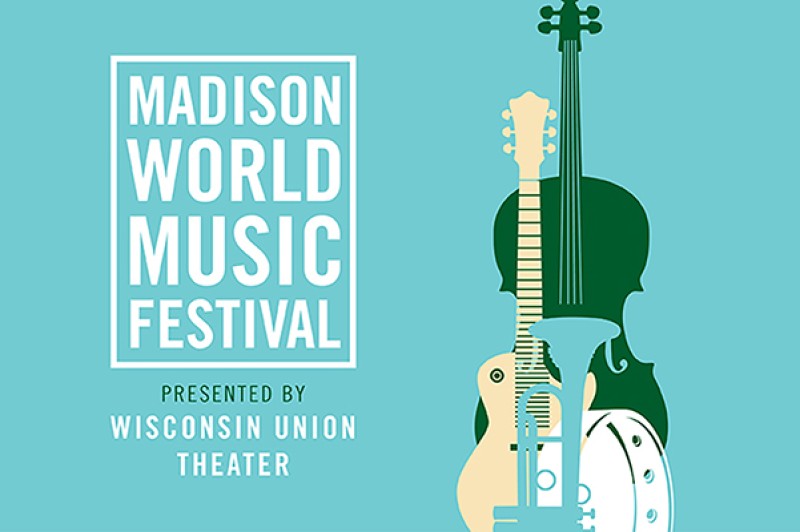 The lineup for the 2020 Madison World Music Festival was finalized in February, the earliest date ever in the festival's 17 years. I thought I could relax.
Then came the pandemic. It didn't take long for us to decide that we will offer a festival, digitally. Little did we know what that meant. Now, about one week before the festival, we're still learning how to do it. Fortunately, we have an excellent staff with a can-do attitude and a director who is willing to provide the necessary resources.
Before we started looking for new artists we promised the original bands that we'd have them in Madison in 2021 (and we keep our fingers crossed that we'd be able to!). Then we connected with our colleagues on the World Music Festivals Consortium, to see who else was considering doing an online festival. Quite a few were and we agreed on doing the opposite of what we usually do.
In "normal" year, we meet in December or January, watch videos all day, then vote on the artists we like. We contact the ones with the most votes to try and create a routing opportunity for them. Most of our festivals have low budgets and wouldn't be able to bring artists from other countries without them being part of a tour—and enough performances to be able to cover their significant expenses and make some money. This year, we created the Global Music Month, with numerous venues presenting, each of them with a unique list of artists, none repeated by another festival. Many of us have also decided to include some—or mostly—local artists, to help our home-grown bands survive the pandemic. I must say, it felt very good to make offers to agents and artists, from Madison and around the world, and give them the first opportunity since the global lockdowns to perform again.
In each of the 16 years until now, we had two or three bands offer workshops. This year, each of the six bands is doing so. I am as excited about these as I am about the concerts. From the Ho-Chunk Wisconsin Dells Singers' "Living in Two Worlds" to the Russian Oyme's dance workshop, to Lakou Mizik's "Basic Haitian Rhythms and Dance" for kids (of all ages), as well as the other three, I can't wait to participate. And, later in the day, I'm very excited to watch the artists doing their thing in wonderful performances. From the Jordanian Farah Siraj to Afro-Cuban Rebulu to the Guinean Natu Camara, this will be a great time, continuing the festival's tradition of bringing artists from regions that have not been represented in Madison previously and with a mix of genres to satisfy a variety of tastes. Enjoy!
Esty Dinur
Artistic Director
9/3/2020
---
The Madison World Music Festival is FREE and takes place September 11 & 12. View the full festival schedule and access links to workshops and performances here.
The 2020 Madison World Music Festival is proud to be a member of the Consortium of World Music Presenters and participate in Global Music Month 2020.