Upcoming Workshops

 
Validation
Wednesday March 4th, 6:00-7:30pm
Union South (Check TITU For Room)
Learn to recognize how validation fuels leadership development, how to assess one's ability to support the development of others, and create an on-going plan to cultivate leadership in others. 
Adaptive Leadership
Tuesday March 24th, 6:00-7:30pm
Memorial Union (Check TITU For Room)
Participants will identify both heroic and post-heroic styles of leadership, distinguish between leadership and authority, and identify what makes a successful adaptive leader.
Special Events
Speaker: Alyssa Mastromonaco
Monday April 6th
Memorial Union (Check TITU For Room)
Former White House Deputy Chief of Staff under the Obama Administration and undergraduate of UW-Madison, Alyssa Mastromonaco, comes back to Madison to give a talk on campus! More details to come soon!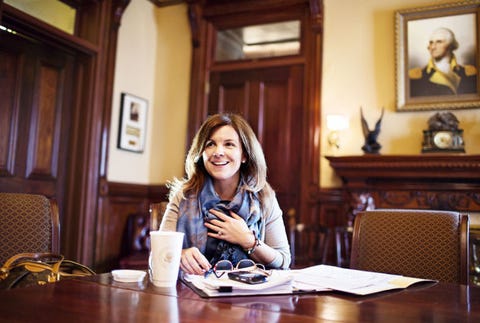 2019-2020 Mobile Workshops
The JLC is now offering personalized workshops for all student organizations on campus!  Our staff will work with your organization to create an interactive program that fits your group's goals and objectives. This is a free service designed to help students develop their leadership skills on campus. Request a workshop for your student organization or residence hall today! 
Email jonesleadershipcenter@union.wisc.edu with questions.
---
Past Events
Samantha Baruah: Finding A Path To Leadership
Monday February 3rd, 7:00-8:30pm
Memorial Union (Old Madison Room-3rd Floor) 
Come out to hear the Associate Director of UW-Madison's Teacher of Education Center, Samantha Baruah, speak on the importance of leadership and education as she shares her unique journey and experiences from political refugee to educational powerhouse.
Leadership And Follower-Ship 
Wednesday February 12th, 6:00-7:30pm
Memorial Union (Check TITU For Room)
Giving And Receiving Feedback  
Tuesday February 18th, 6:00-7:30pm 
Memorial Union (Check TITU For Room)
Come out and learn to recognize the importance of feedback, and how to feel comfortable in both giving and receiving effective feedback!
Collective Impact
November 11, 2019
Learn how intentional commitment of organizations from different sectors with a common agenda can be a powerful tool in solving specific social problems.
Butting Heads With Style
October 23, 2019
Participants learn how to recognize and assess different types of conflict and determine healthy and effective strategies to solve them. Discuss how habitual and intentional behaviors factor into conflict.
Self Awareness In Groups
October 1, 2019
Participants learn about the different roles that make up a group's dynamic and how to make intentional changes to individual behavior to maximize group effectiveness.
A Conversation With Dr. Richard Davidson
April 29, 2019
To lead the Spring 2019 Engage Leadership Speaker Series; we invited Dr. Richard J. Davidson, the founder and director of the Center for Healthy Minds at the University of Wisconsin-Madison to discuss how to cultivate well-being and how to apply these techniques as future leaders. His talk covered how students can perceive emotion from psychological perspective and being able to use well-being as a skill.