Graduation Parties
Plan Your Celebration at the Union
It's time to plan your celebration for a job (soon-to-be) well done! Host your family & friends at the Union in one of our event spaces.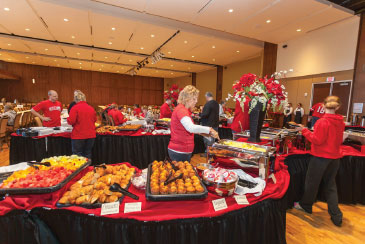 Host a group party or event at the Union where expert event planners can set you up with a great space to suit your new grad status. Campus Event Services makes it easy by holding your hand (well, not literally) from start to finish
---
Book a space at Union South--just steps away from Camp Randall, at Memorial Union--steps away from the Terrace--or both! Either way, the Union is where you want to be to celebrate your new degree.
---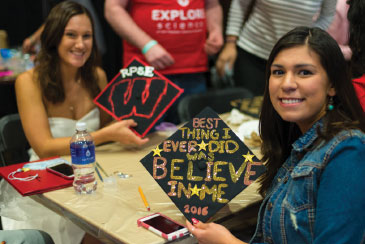 Nothing says Wisconsin quite like the Union. Mark your calendar for more Union grad-inspired activities & events: grad cap decorating, live music on the Terrace, food & drink specials, flowers, card, gifts, Babcock Ice Cream at both Daily Scoop locations--Union South and Memorial Union--and more throughout Graduation weekend.
---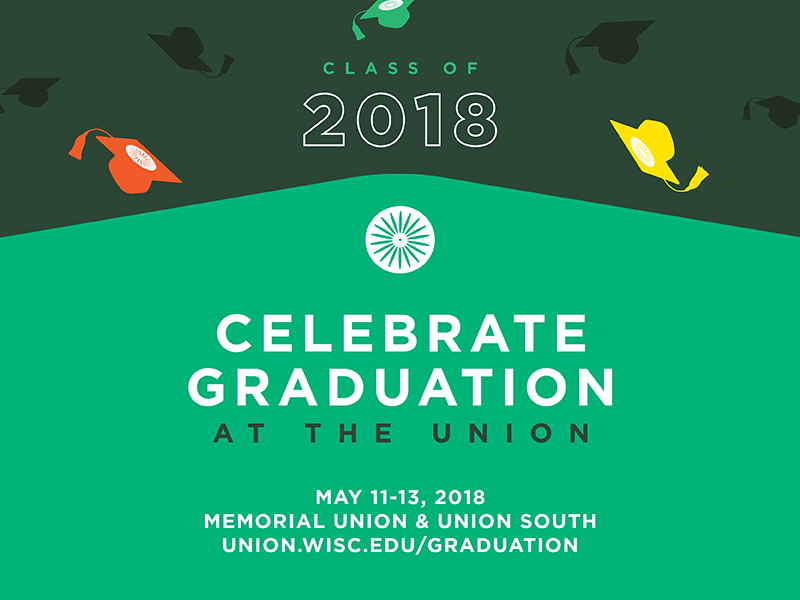 Join us at the Union this graduation weekend for grad-inspired activities & specials!
---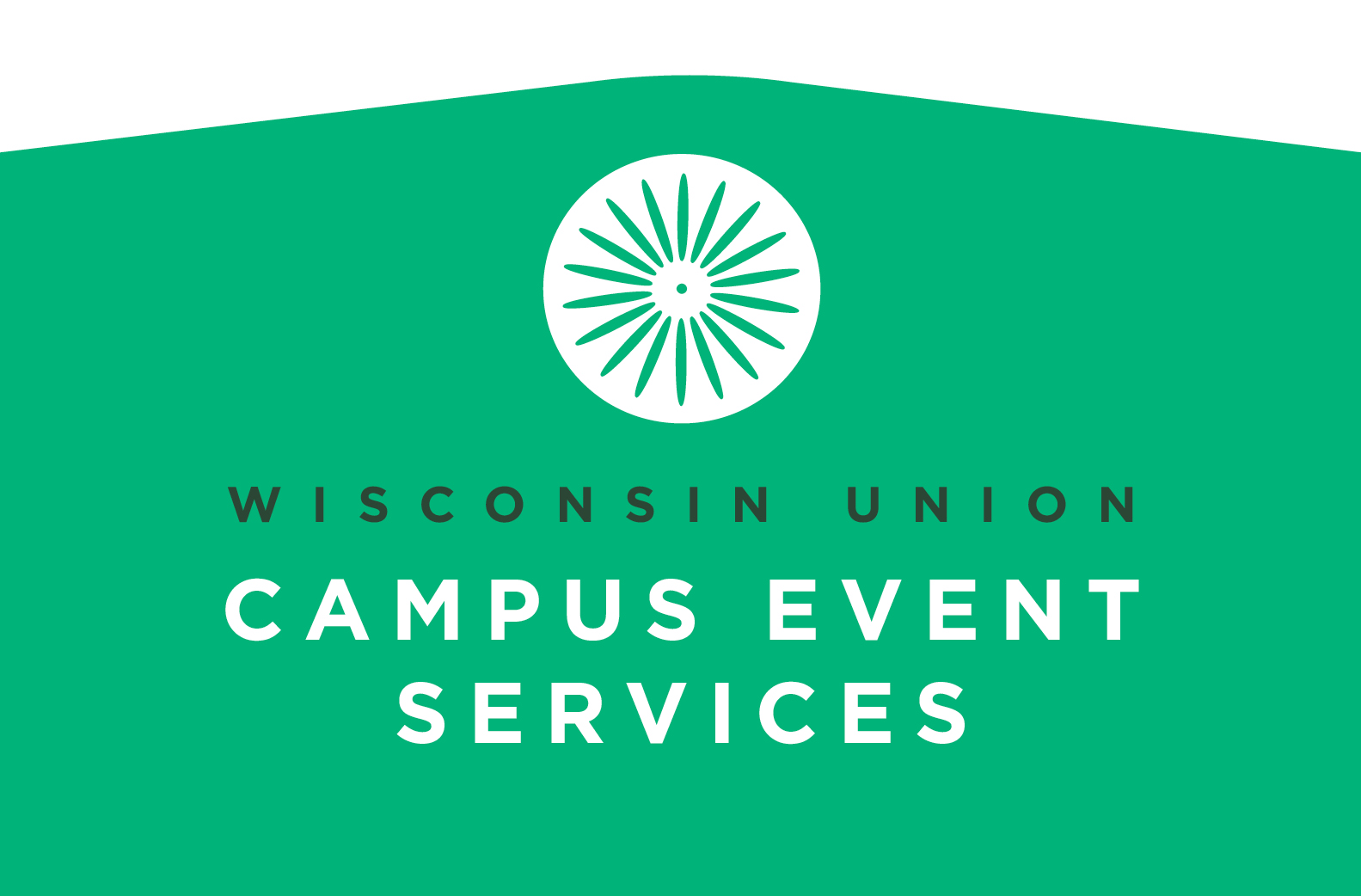 We serve the UW-Madison campus and Union members by planning and supporting educational, social, and cultural events at Memorial Union, Union South and other campus facilities.
Contact Us
Office Hours: 8:00 am - 4:00 pm Monday - Friday 
Memorial Union, Room 2224, 800 Langdon St.  
Union South, Room 233, 1308 W. Dayton St.  
(608) 262-2511
---