April 4
On March 1, in a night of appreciation and celebration of classical music, the Wisconsin Union Theater together with the Wisconsin Union Directorate (WUD) Performing Arts Committee unveiled the 100th...
March 29
The Wisconsin Union team is seeking new partnerships and innovative ways to engage with the community with the assistance of the Wisconsin Union Association's Wisconsin Union Ambassadors Committee.
February 13
It made headlines all over Wisconsin when a legend came back to Lake Mendota Feb. 1-2: Lady Liberty.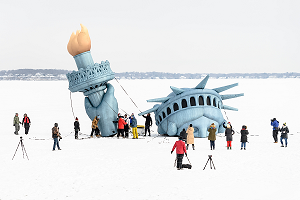 February 11
Just before the end of fall semester, the Wisconsin Union's Wisconsin Union Directorate (WUD) Publications Committee (PubCom) celebrated the launch of the latest issues of its publications as well as...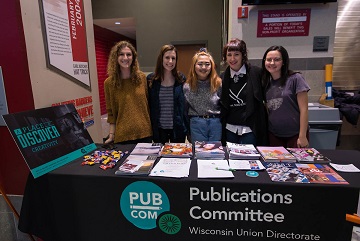 December 6
Wheelhouse Studios, our in-house art studio at Memorial Union, offers students members, non-student members and campus guests on-campus creative experiences for a lifetime.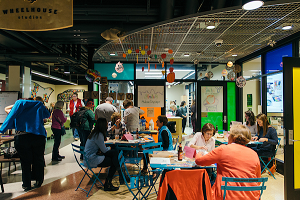 November 27
Did you know that most Babcock Ice Cream flavors contain beef gelatin as a stabilizing agent?
November 20
Wisconsin Union lifetime members now number more than 112,000. Within the Wisconsin Union Association, the committee, called the Wisconsin Union Membership Engagement Committee (Membership Committee), focuses on engaging lifetime members...
November 5
Magnificent in size, technique and details, murals by James Watrous of Paul Bunyan folklore returned to Memorial Union's Paul Bunyan Room on Oct.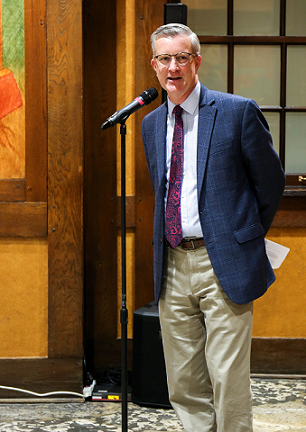 November 5
New memories, new names and new stories now dot the Memorial Union Terrace in the form of pavers with members' and guests' inscriptions.
October 2
Sept. 15 marked the groundbreaking for the Wisconsin Union's future marina, a project that is set to transform the Hoofers' and Outdoor UW's pier system.