Thinking Forward Together
What is thinking forward together? 
As the Wisconsin Union works toward completing a seven year process of rebuilding Union South and renovating the Memorial Union, an incredible opportunity is seen for creating an ever more positive impact on our community. OurThinking Forward Together process seeks to engage that community in a dialogue to work towards determining ways the Union can maximize that positive impact.
Using a variety of methods and hoping to connect with as many constituents as possible, the Union seeks to identify current strengths, the variety of ways that it might build upon those strengths, and co-author, with the community, how those strengths and opportunities inform what the Wisconsin Union should aspire to be.
Join us March 7 from 4:30 to 6 pm at Union South for an open town hall style meeting to help the Wisconsin Union determine the opportunities it should pursue in order to have a greater impact on the campus community in the future. Coming out of the Memorial Union Reinvestment process we want to know what you think the future direction of the Union should be. Light appetizers provided.
---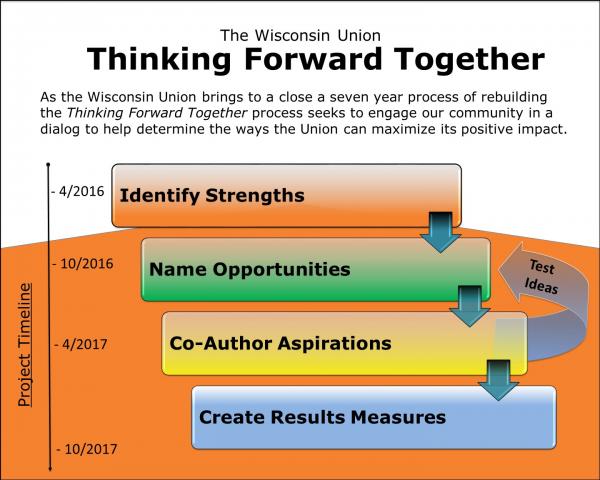 Location/Spaces -- Welcoming, clean and accessible spaces that many in the community feel ownership and pride for
Events/Services -- Where there is always something going on, a place to go when you do not know where else to go
Trust in Students -- UW Students get a wide variety of  learning experiences, paid and unpaid, while creating Union programs and providing services
Community Passion -- A highly valued infrastructure, demonstrated use of the facilities, and highly committed Union Membership
Committed & Knowledgeable Staff -- Committed, knowledgeable and capable to meet both the daily and extraordinary challenges of being UW-Madison's social center
---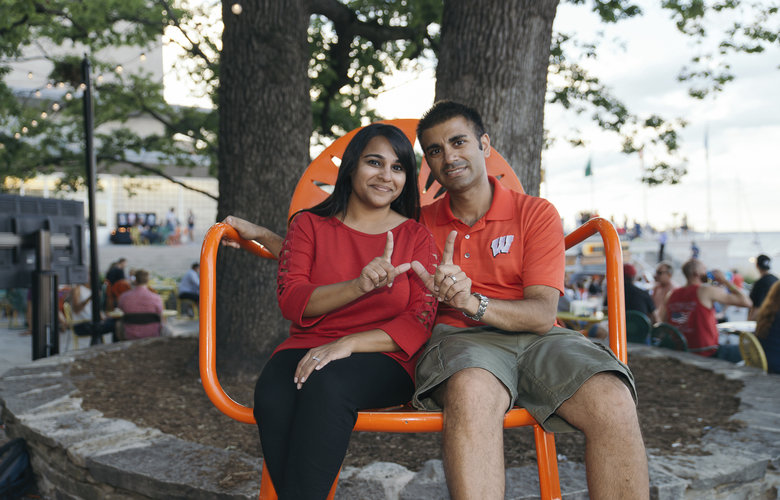 Answer just four questions. Your input will help inform our process and the conversation as we move forward. Check back often, we will change the survey as we gather more information…
---
See what came up when we asked, "What three-word sentence describes the Union for you?"
What's A Word Cloud?  
 A Word Cloud  (wordl.net) – the larger, more prominent the word, the more often it occurred in the cumulative document of all answers to the question.
---
Take a look at visual representations of Wisconsin Union strengths in collages created by students and staff.
---