Authentic Leader of the Month
The Willis L. Jones Leadership Center bases its programs and philosophy around the idea of authentic leadership. The Authentic Leader of the Month celebrates and rewards student leaders on campus who use an inclusive, relational approach to guide others towards achieving a shared vision. 
Ben Smith, Sophomore
Leadership Involvement: Vice Chief Justice, ASM Student Judiciary; Member, Student Misconduct Panel;  President, The Colony Soccer Student Section
Fun Fact: favorite leadership quote "Never give in--never, never, never, never, in nothing great or small, large or petty, never give in except to convictions of honor and good sense." - Winston Churchill
---
Michael Fix, Senior

Leadership Involvement: President of Transcend
Fun Fact: Role Model: Matt Younkle. I had the privilege of getting to know him early in my college career and he is a huge inspiration to keep driving.
---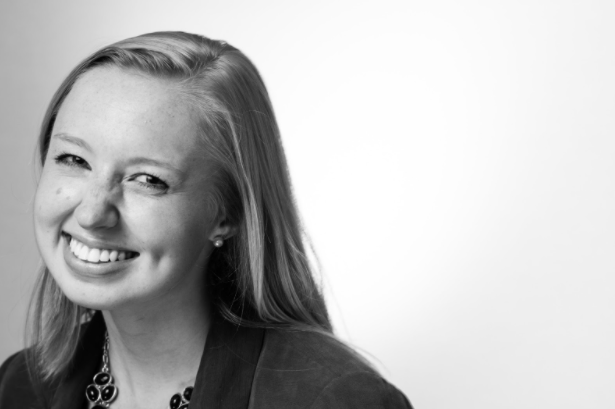 Meredith Braza, Junior

Leadership Involvement: President of Students for Families and Children, Chair of Student Leadership Program, Historian and Public Relations Chair for Phi Upsilon Omicron - National Honors Society of Family and Consumer Sciences, Badger Volunteers Team Leader, Undergraduate Teaching Fellow
Fun Fact: favorite leadership quote "The function of leadership is to produce more leaders, not more followers." - Ralph Nader
---
Stuart Deets, Junior
Leadership Involvement: President of the Chazen Ambassadors, Co-President of the Art History Society, #UWSocial Member and a BIG 10 Leadership Network member
Fun Fact: DeRay Mckesson is my role model because of his work with education and with Campaign Zero, a campaign to end police brutality. I think he, among others, is one of the next group of leaders in our country. His story tells us that we can all be activists. His story tells us that we can all be leaders. He inspires me to use the platforms I have to stand up for what I believe in. 
---
Maikoau Vang, 5th year Senior
Leadership Involvement: Chair of the Hmong American Student Association; Parliamentarian of alpha Kappa Delta Phi International Sorority, Inc.
Fun Fact: One of my role models is my father. My father is a leader within himself and is someone that does not give up no matter how hard life may get. My father is a perfect example of someone that grew up with nothing and was able to turn that "nothing" into "something".
---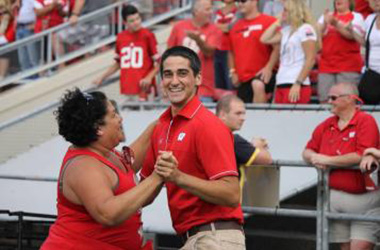 Mitchell Forbes, Senior
Leadership Involvement: Co-President of Pre-Physician Assistant Club, University of Wisconsin-Madison Cheerleader, & Leadership Certificate Applicant
Fun Fact: My mother has always been a huge role model in my life. She has pushed me to be the best person I can be, whether it be helping others or helping myself succeed in life.
---
Jillian Leenay, Senior
Actuarial Science and Risk Management & Insurance
Campus Involvement: President of the UW-Madison Actuarial Science Club
"My most memorable experience as a leader is leading the Actuarial Club as President. Before I was President, I was the Vice President of Member Relations and Engagement. This background gave me the push and motivation to really get to know as many members as possible. We have a club of 411 members, which makes this pretty hard. However, it is easy to get caught up and lost in a club like this and that is why my goal has been to really interact with everyone. Doing this I have made a countless amount of friendships and have mentored many people. I will never forget all of the joy that doing this brought me and I hope to continue this into my full time career."
---
Paria Sanaty Zadeh, Grad Student
School of Pharmacy
Campus Involvement:
School of Pharmacy Student Ambassador and Student Connections Leader
Founder and current chair of the School of Pharmacy Doctor of Pharmacy and Pharmacology-Toxicology Research Symposium
Founder of the Clinical Pharmacy Pathways and Specialties Video Series
Role model: I admire the influential leadership of Elon Musk, founder of revolutionary companies such as Tesla Motors and SpaceX, in transforming multiple industries through his innovative, visionary thinking, ability to inspire and lead others toward his vision, propensity for courageous risk-taking, and incredible resilience to adversity. The great sacrifices he has made and the passion he puts into his work to create such forward-thinking industry game-changers inspires me. His achievements motivate me to never settle for the status quo, and to always keep questioning how things are done, pushing the boundaries, and finding ways to make things better. Most importantly, his story has taught me to refuse to ever give up on achieving my vision, even when on the brink of failure. "Don't be afraid of new arenas. If things are not failing, you are not innovating enough." –Elon Musk
Favorite quote: "Before you are a leader, success is all about growing yourself. When you become a leader, success is all about growing others." –Jack Welch
---
Rachel Wanat, Senior
Political Science & English Literature
Campus Involvement: Rachel is the 2015-2016 director of WUD Publications. In this role, Rachel has worked diligently to promote her team's work across the campus community and been willing to help committee members in any capacity. Not to mention, she has succeeded in starting new initiatives including a Little Free Library and has expanded the publications team to include two additional magazines!
Favorite quote: Pretty much anything that Leslie Knope, leader extraordinaire, has ever said.
---
Madison Eckle, Junior
English Language and Literature, with certificates in entrepreneurship and digital studies
Campus Involvement: Madison's hard work as the Editor in Chief of Her Campus Wisconsin, an online magazine, has led to the expansion of the Her Campus Wisconsin team and increased their chapter standing to Gold level. 
"Before joining Her Campus, I had this crazy unreal idea that being a leader wasn't an area in which you could grow in. After hitting my year anniversary being Editor in Chief of Her Campus Wisconsin, I've reflected on the experiences of 2015, like attending HerConference, a women's leadership conference in New York. With the help from skills learned at this conference, I've been able to adjust my forms of leadership for different people, obtain nearly impossible goals with help from an amazing exec board, delegate tasks and (for the first time in my life) happily take constructive criticism. While I have years to go in being a leader like Anna Wintour or Leslie Knope, I am excited to grow with Her Campus and our amazing team at the University of Wisconsin!"
---