Babcock Ice Cream and Inclusivity
Posted: 11/27/18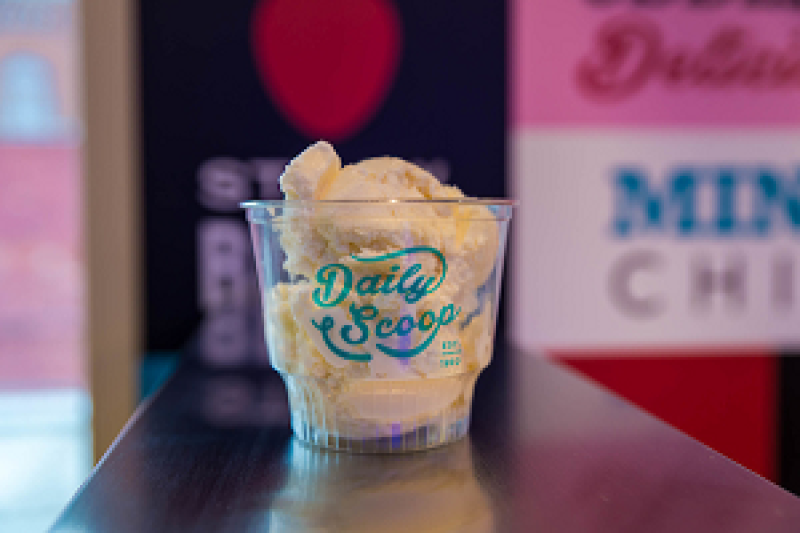 Did you know that most Babcock Ice Cream flavors contain beef gelatin as a stabilizing agent?
This is a long, unique Babcock Dairy Plant tradition that is believed by the Babcock team to provide a cleaner taste.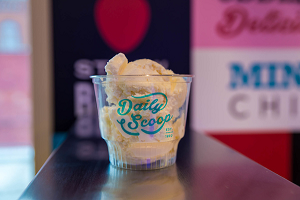 We, at the Wisconsin Union, have long sold this popular ice cream, which Babcock Dairy makes right on the University of Wisconsin-Madison campus. Today, we sell this product at the Daily Scoops in Memorial Union and Union South and the Badger Markets in Union South and Ingraham. In addition, we sell this dessert as part of our catering offerings.
Years ago, we, at the Wisconsin Union, recognized that it is important for our customers to know which flavors do not contain gelatin, as many members and guests may be unable to consume or may choose not to consume meat byproducts. In a proactive effort to help consumers make informed dietary decisions, we had labeled ice cream flavors that do not contain this meat byproduct as being gelatin-free. We also have long-endeavored to provide additional dessert options in an effort to be an inclusive dining location that can be enjoyed by many members and guests.
In September, representatives from the University of Wisconsin-Madison's official student government Associated Students of Madison (ASM) discussed additional, potential steps our team could take related to our sale of Babcock Ice Cream with the Union Council Dining Services Advisory Board.
As a result of these discussions, the Advisory Board provided the following recommendation, which Union Council passed on Oct. 23:
The Wisconsin Union shall standardize labels at points of purchase to overtly identify beef gelatin as an ingredient in Babcock Ice Cream at all [applicable] Union locations. Any menus where Babcock Ice Cream is offered shall also overtly identify beef gelatin, if present.
Wisconsin Union Catering shall have listed on its general menu a minimum of one gelatin-free Babcock [Ice Cream] offering. For events where Babcock [Ice Cream] is served to a large group, Wisconsin Union Catering will overtly identify beef gelatin as an ingredient in Babcock Ice Cream, if it is present.
By the end of October, we had successfully implemented the steps outlined in the passed recommendation.
We continue to endeavor to be a welcoming, inclusive place for all of our members and guests. This includes our offerings of gelatin-free desserts through our markets and cafes, including but not limited to My/Mo Mochi Ice Cream at the Daily Scoop in Memorial Union, at least one gelatin-free Babcock Ice Cream flavor at each Daily Scoop, and fruit smoothies at each Daily Scoop.
To learn more about Babcock Ice Cream, click here. To plan your upcoming visit to our dining locations, you are welcome to visit union.wisc.edu/dine/find-food-and-drink.