Member News & Specials
Be the first to learn about member-exclusive events and specials as well as the latest news about upcoming Union events such as music, lectures, and more. Staying informed is easy - just email us with your name and email address. 
Becoming a member of the Wisconsin Union comes with many benefits, including invitations to exclusive member-only theme events.
In September, members enjoyed an evening of artsy festivities complete with Wisconsin craft beer and snacks. Craft stations included screen printing a poster to look like a beer label, painting the Madison skyline and making pottery on the wheel.
Become a member to experience our next unique event.
---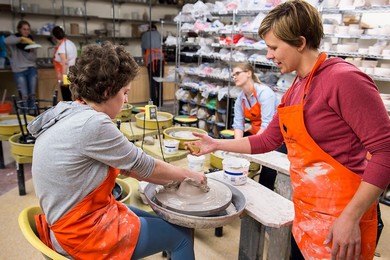 Wheelhouse Studios provides a creative space for members, students and community members. Members can also sign up for courses throughout the year.
Monthly studio passes to Wheelhouse Studios 
Annual studio passes, which includes twelve months of access to the studio
Member-only classes
---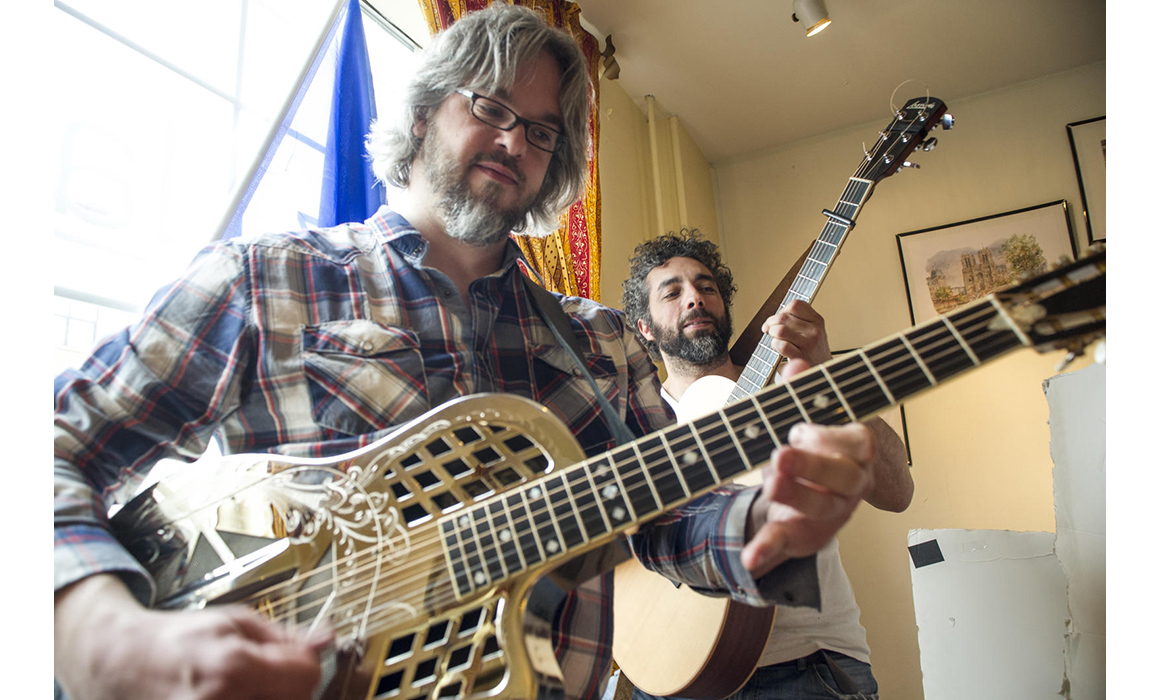 What happened when French Manouche Roma Gypsy Jazz guitar legend Django Reinhardt met Kentucky thumb picking master Merle Travis and Hawaiian steel guitar virtuoso Sol Hoopii? A new type of driving acoustic swing music was born!!! Well….actually that never did really happen. However, this is the tasteful blending of diverse styles that Madison, WI based duo Mal-O-Dua is built on.

Mal-O-Dua pulls from a wide range of sources including Gypsy Jazz, traditional Hawaiian music, Kentucky thumb picking, vintage French pop, Eastern European Folk, early Parisian "Bal Musette" waltz style, and the American standard songbook to name a few. These styles are artfully bended together to create a fresh new sound!

Mal-O-Dua presents a high energy eclectic show that ranges broadly through various acoustic genres.  They pepper in historical anecdotes about the music they present to give it context.  Mal-O-Dua has performance experience in many settings including large music festivals, concert series, night club gigs, and private events.  They are as equally comfortable on the main stage as they are in an intimate living room house concert. Their unique blend of "French and Hawaiian Guitar Sorcery" is always met with rave reviews!
---