Meet Our Staff
Director of Outdoor UW
Hoofer Council Advisor
Interim Riding Club Advisor
Interim SCUBA Club Advisor
---
Outdoor Recreation Advisor
Wisconsin Basecamp Program Manager
Hoofer Mountaineering Club Advisor
---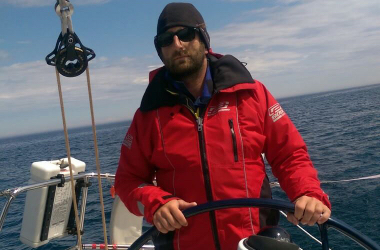 Sailing Program Manager
Hoofer Sailing Club Advisor
---
Outdoor Recreation Advisor
Hoofer Outing Club Advisor
Hoofer Ski & Snowboard Advisor
---
Outdoor UW Financial Specialist
---
Anthropology and Environmental Studies // Certificate in Education and Educational Services
I love to canoe and backpack. When I'm not on the trail, you can find me playing polo with the Polo Club of UW-Madison. I hope to work in outdoor education and recreation after I graduate.  
---
Outdoor UW Office Manager
---
Doctorate in Physical Therapy // Pilates Certificate 
Some of my favorite outdoor activities are running, camping, hiking, windsurfing, climbing trees and yoga. Spending time outdoors is the easiest way to lead a happy and healthy life, no matter what the activity. 
---
Biology
I have been involved in the Hoofer Sailing and Hoofer Mountaineering clubs, but when I'm not trying to learn a new outdoor skill, I'm probably skiing, paddling, or planning my next backpacking trip! 
---
Personal Finance // Entrepreneurship Certificate
My favorite outdoor activities are running, skiing, and backpacking. I hope to eventually work in the Wealth Management or Insurance industry. 
---
Rehabilitation Psychology
Whether kayaking, camping, or skiing the outdoors has always been my favorite place to be. In the future, I hope to be an Occupational Therapist. But for now I'm extremely excited to be spending my summer on the lake! 
---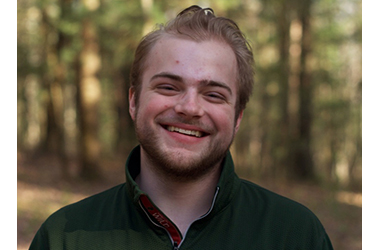 Civil and Environmental Engineering
I like spending time with my family and friends outdoors making memories. I love being on the lake, fishing, hunting, skiing, exploring, or just kicking back and hanging out in my hammock and experiencing nature.
---
Mechanical Engineering
I've been involved with the Hoofer Outing Club since my freshman year, and my favorite things to do outdoors are backpacking, canoeing, and downhill skiing. I'm studying Mechanical Engineering, but my love for the outdoors has my heart wanting to get into the outdoor education industry, so ideally I can find something that's a little bit of both!
---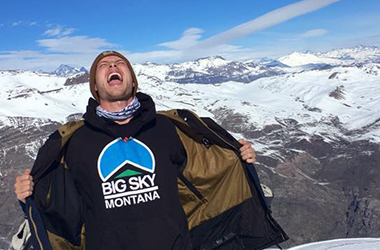 Spanish and Nursing
My favorite outdoor activities are skiing, backpacking, fly fishing, camping, mountain biking, and I want to improve on my kayaking and windsurfing skills! When I graduate, I hope to merge my two loves of helping others and being outdoors by being a nurse and a ski patrol officer!
---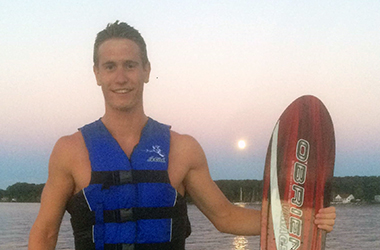 Economics and Sociology
Growing up in the Pacific NW, I have always loved hiking and swimming in the summers and skiing in the winters. After college, I am hoping to use my education and experience to go into market research for a sports team or athletic industry.
---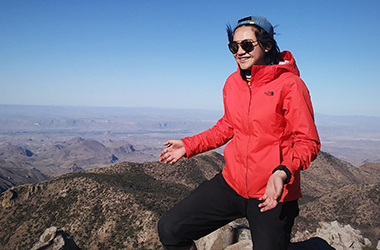 Biochemistry
I am an international student from China. My favorite outdoor activity is hiking but I also want to learn more about other activities. I am hoping to develop my career in the medical field. 
---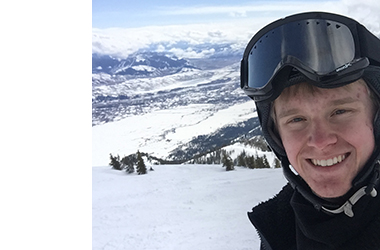 Mechanical Engineering
I hope to someday work in the automated manufacturing industry. Being an Eagle scout, I have loved canoeing, camping, and hiking for many years and am a member of Hoofer Ski and Snowboard Club. 
---
Statistics and Economics
Originally from the Washington D.C. area in Silver Spring, Maryland, I love backcountry hiking, paddle boarding, and playing baseball. My favorite place to hike is in Whistler, British Columbia. After I graduate from UW, I aspire to work in big data or in finance. My dream job however, is to be the general manager of a professional baseball team.  
---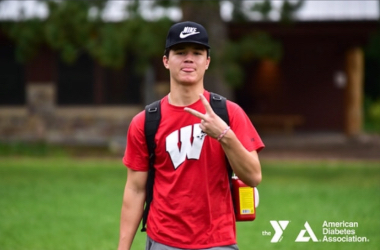 Real Estate and Finance
I enjoy playing intramural hockey during the winter, and I love to hike, sail, and swim in the lake during the summer.
---
Engineering
I spend a lot of my time in the winter snowboarding, usually at Tyrol Basin. In the summer I enjoy spending time on Lake Mendota boating, tubing, wake-boarding, sailing, and paddling. I also enjoy mountain biking when I can. After college I hope to get a job as an engineer either in the aerospace industry or another technical industry. I look forward to seeing you at Outdoor UW!
---
Strategic Communications
I love hiking and any activity on the lake.
---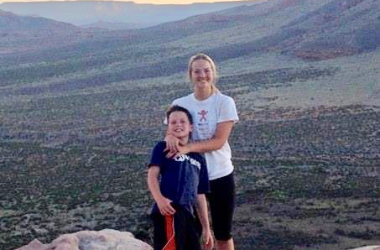 Psychology and Neurobiology
I love to go boating, kayaking, and skiing. I also enjoy camping and fishing with my family in Crivitz, Wisconsin, as well as hiking, white water rafting, downhill skiing, running, and playing with my two German Shorthaired Pointers Boone and Bella. I hope to integrate neuroscience into the study of the human mind in order to explore alternative treatment options.
---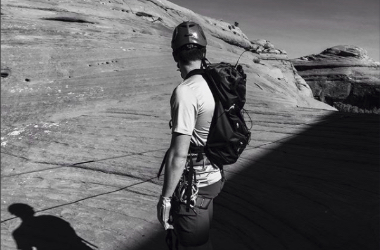 Engineering
I enjoy sailing, running, climbing, and hiking. Someday I hope to be a guide of some sort for a guide service and educate people about the activities that I love.
---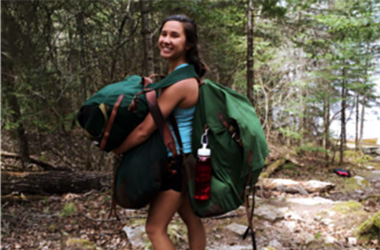 Biology and Global Health
Some of my favorite outdoor activities include biking, backpacking, and spending time around a campfire with good friends. I hope to someday have a career in medicine where I can serve others in a meaningful way.
---