Meet Our Staff
---
Wisconsin Basecamp Manager
Hoofer Outing Club Advisor
Hoofer Scuba Club Advisor 
---
Hoofer Mountaineering Club Advisor
Hoofer Ski & Snowboard Club Advisor
---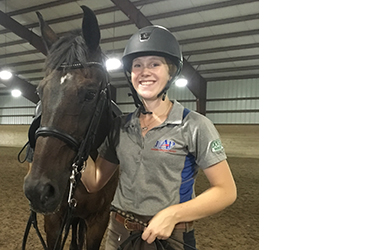 Hoofer Riding Club Advisor
Wisconsin Equestrian Team Coach
---
Hoofer Sailing Club Program Manager
Wisconsin Sailing Team Coach
---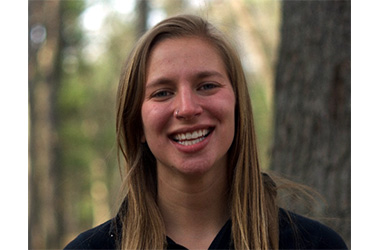 Senior // Rehabilitation Psychology and Social Welfare
I have always loved to camp and paddle, leading me to quickly join the Hoofer Outing Club the first semester of my freshman year, and I have since joined the Sailing Club and the Ski and Snowboard Club. The Hoofer Clubs led me to work with Outdoor UW, where I have had the invaluable experience of pursuing my love for the outdoors while also developing myself professionally. Through the Hoofer and Outdoor UW community, I have met some of my best friends, learned a lot of new outdoor skills, and gone on some incredible trips. I am very thankful be apart of this community as the Outdoor UW Manager.
---
Graduate Student // Doctorate in Physical Therapy // Pilates certificate
I have been involved with the Hoofer Sailing Club for a couple of years. This year, I am the Terrace and SUP Yoga Program Coordinator for Outdoor UW! 
Some of my favorite outdoor activities are running, camping, hiking, windsurfing, climbing trees and yoga. Spending time outdoors is the easiest way to lead a happy and healthy life, no matter what the activity. 
---
Senior // Environmental Studies and Communication Arts
I started working at Outdoor UW just over two years ago and am currently spending my second summer as Boathouse Manager. Working here has been the biggest blessing and the strongest foundation for my career as an outdoor educator. I am also currently a leader for the Basecamp program and am excited to spend another summer leading canoeing and backpacking trips and hanging out with incoming students!
---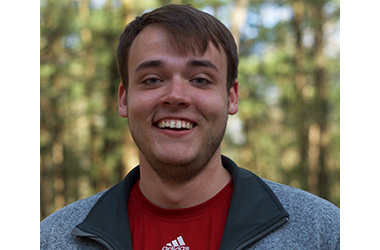 Senior // Real Estate, Management, and Entrepreneurship
I began with Hoofers freshman year as part of the Scuba Club. I quickly joined the other sections of Hoofers and am now a member of Ski and Snowboard, as well as Sailing. I've always loved the water and couldn't be happier than spending my time on the lakefront all day!
---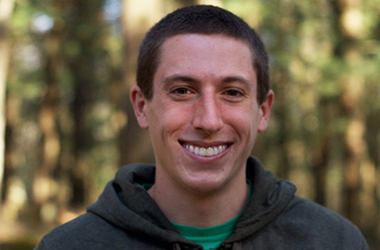 Junior // Nursing
A lot of my time growing up was spent playing organized sports (baseball, basketball, and football), but since graduating and putting those sports behind me, I have found hiking and enjoying the outdoors as a great way to fill that void!I can't wait to get out on the lake this summer!
---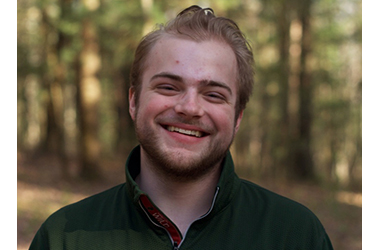 Sophomore // Civil and Environmental Engineering
I like spending time with my family and friends outdoors making memories. I love being on the lake, fishing, hunting, skiing, exploring, or just kicking back and hanging out in my hammock and experiencing nature.
---
Junior // Biology
I have been involved in the sailing and mountaineering club, but when I'm not trying to learn a new outdoor skill, I'm probably skiing, paddling, or planning my next backpacking trip! 
---
Junior // Human Development and Family studies
At the age of 5 I strapped on my first pair of skis and have never turned back. Since coming to UW, I have become a member of both the Alpine Ski Team and the Wisco Sailing Team. Both the Hoofer Ski and Snowboard Club and the Hoofer Sailing Club have taken me to various mountains and lakes while helping me form some of my fondest memories. 
---
Senior // Kinesiology and Global Health Certificate
Spending time in the great outdoors puts my mind at ease while simultaneously allowing me to relieve daily stress. I love the energizing, yet simplistic characteristics of nature. My favorite outdoor activities include running, kayaking, biking, and camping.
---
Senior // Communication Arts and Environmental Studies
I've been a part of the Outdoor UW family since the summer after my Freshman year, and it's been wonderful! My experience here has allowed me to cultivate a passion for rock climbing, backpacking, canoeing, and outdoor education. I love being a part of a program that provides a variety of resources to make outdoor experiences more accessible. From its lakes to its trails, Madison has so much to offer. Hope to see you around!
---
Senior //  Marketing and Management and Gender & Women's Studies Certificate

I joined the Outdoor UW team my freshman year and I can honestly say it was one of the greatest decisions I have ever made. As someone who has grown up wilderness camping, canoeing, and exploring the outdoors, OUW provided me the perfect outlet on campus to get outside and surround myself with other adventurous, outdoorsy people. In my free time I love running Lakeshore Path, heading up to my cottage in the UP, and getting out on the water!
---
Senior // Linguistics and French Certificate

Hello hello! I am part of the Boathouse Staff, a paddling instructor, and a UW Basecamp Leader. I'm also a member of the Hoofers Outing Club, where I've been both a trip leader and a participant. When I'm not out on the lake, you can probably find me in one of the various coffee shops on campus or buried in a book with an interesting cover. See you at the trail head!
---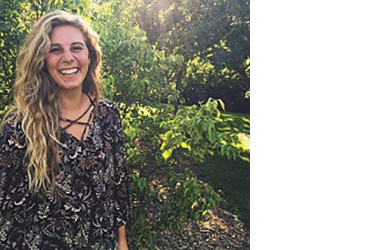 Senior // Psychology and Economics
I grew up on the water and was excited to find a job that allowed me to be near the lake. Along with working at Outdoor UW, I am also a member of the Hoofer SNS club and Sailing club.
---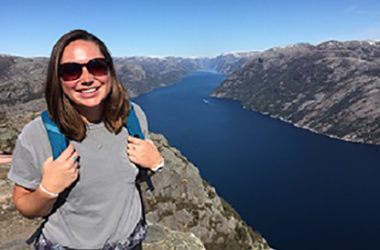 Senior //  Neurobiology

I began working at Outdoor UW two summers ago as a paddling instructor. Taking a group of people out on the water for their first paddle is one of my favorite parts of this job! I've been a part of the Ski and Snowboard club for all 4 years of my undergraduate career and would gladly choose a mountain adventure over city life any day. 
---
Engineering
Hi, my name is Koby and I am from Waunakee, Wisconsin. I spend a lot of my time in the winter snowboarding, usually at Tyrol Basin. In the summer I enjoy spending time on Lake Mendota boating, tubing, wake-boarding, sailing, and paddling. I also enjoy mountain biking when I can. After college I hope to get a job as an engineer either in the aerospace industry or another technical industry. I really enjoy working on design projects and solving problems. I look forward to seeing you at Outdoor UW!
---
Mechanical Engineering
Being from Madison, I'm overjoyed to be able to go to a great university so close to home with such beautiful lakes surrounding it. I've been involved with the Hoofer Outing Club since my freshman year, and my favorite things to do outdoors are backpacking, canoeing, and downhill skiing. I'm studying Mechanical Engineering, but my love for the outdoors has my heart wanting to get into the outdoor education industry, so ideally I can find something that's little bit of both!
---
Masters // Secondary Education
I am from Milwaukee, Wisconsin. But, I decided to go to the University of Minnesota, Twin Cities for my undergrad. There I double majored in English and Spanish. After graduation, I did not know what I wanted to do, so I became a teaching assistant in Spain for three years. Next school year I will either be an High School English or ESL Teacher! In my free time, I enjoy doing yoga, climbing and biking year-round. I hope to see you around this summer!
---
Statistics and Economics
Originally from the Washington D.C. area in Silver Spring, Maryland, I love backcountry hiking, paddle boarding, and playing baseball. My favorite place to hike is in Whistler, British Columbia. After I graduate from UW, I aspire to work in big data or in finance. My dream job however, is to be the general manager of a professional baseball team.  
---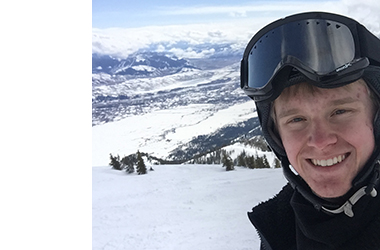 Senior // Mechanical Engineering
I'm from New Berlin, WI. I hope to someday work in the automated manufacturing industry. Being an Eagle scout, I have loved canoeing, camping, and hiking for many years and am a member of Hoofers Ski and Snowboard. 
---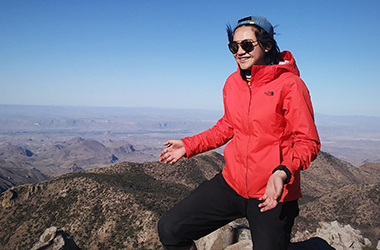 Biochemistry
My name is Mars and I am an international student from China. My favorite outdoor activity is hiking but I also want to learn more about other activities. I am hoping to develop my career on medical field. 
---
Junior // Personal Finance and Entrepreneurship Certificate
My name is Hannah Bucci from Waukesha, WI. My favorite outdoor activities are running, skiing, and backpacking. I hope to eventually work in the Wealth Management or Insurance industry. 
---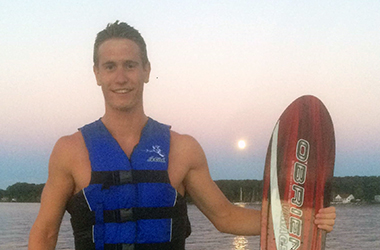 Junior // Economics and Sociology
I am from Seattle, Washington. Growing up in the Pacific NW, I have always loved hiking and swimming in the summers and skiing in the winters. After college, I am hoping to use my education and experience to go into market research for a sports team or athletic industry.
---
Anthropology and Environmental Studies; certificate in Education and Educational Services
I'm an outdoorsy girl from Wauwatosa, WI. I love to canoe and backpack. When I'm not on the trail, you can find me playing polo with the Polo Club of UW-Madison. I hope to work in outdoor education and recreation after I graduate.  
---
Marketing; Digital Studies and French certificates
I am from Eau Claire, Wisconsin. I love hiking, camping and being out on the water as often as possible. After graduation, I also hope to work as a brand or account manager for a retail company with sustainable values.
---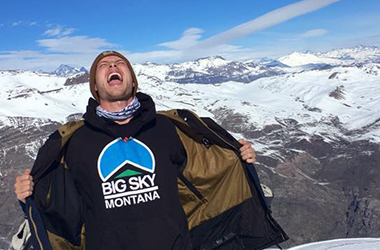 I grew up in Delafield, WI for most of my life and spent my time exploring around the Kettle Moraine forests and Milwaukee metro area. I am currently graduated with my BA in Spanish and have one more year left to complete my BS in Nursing! My favorite outdoor activities are skiing, backpacking, fly fishing, camping, mountain biking, and I want to improve on my kayaking and windsurfing skills! When I graduate, I hope to merge my two loves of helping others and being outdoors by being a nurse and a ski patrol officer!
---
Whether kayaking, camping, or skiing the outdoors has always been my favorite place to be. I'm from Germantown, Wisconsin and in the future, I hope to be an Occupational Therapist. But for now I'm extremely excited to be spending my summer on the lake!
---