Art Exhibits & Galleries
The Wisconsin Union is home to a variety of art exhibits, both permanent and temporary, throughout the year.
The Wisconsin Union Directorate (WUD) Art Committee plans and programs all gallery spaces at Memorial Union and Union South. The students from this committee select, curate, install and maintain the exhibitions and program other visual art events.
Get In Touch
Robin Schmoldt  
(608) 890-4432 
robin.schmoldt@wisc.edu
Class of 1925 Gallery, 2nd floor West Wing

Porter Butts Gallery, 2nd floor Core
Hours: 10 am–8 pm when Memorial Union is open and exhibitions are running 
---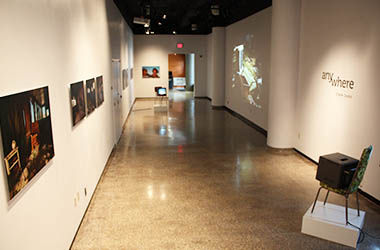 Hours: 7 am–10 pm when Union South is open and exhibitions are running.
---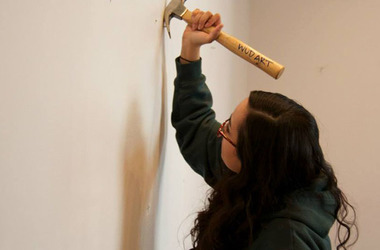 The WUD Art Committee is a student-run committee dedicated to showcasing the visual arts. The committee selects, installs, and accessibly presents local, national, and international contemporary artwork in the Memorial Union and Union South gallery spaces. The committee collaborates with other organizations to create ancillary programming that recontextualizes standard approaches to the visual arts. 
---