Meet the Designer: Jessalyn Mailoa
Posted: 07/10/20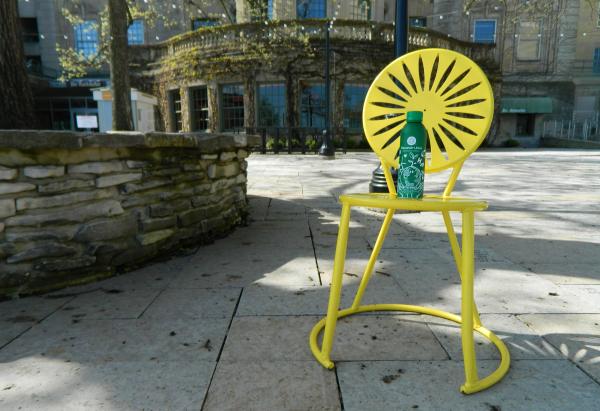 We asked the designer behind the look, Wisconsin Union graphic design intern and UW-Madison student Jessalyn Mailoa, a few questions about her inspiration for the look.
Tell us a little about yourself?
I'm a senior at UW-Madison studying art and psychology. My interests include glass blowing and engaging in any other art-related activities.
What was the inspiration behind the design?
The design was mostly inspired by the importance of raising awareness of sustainability and the fact that each of us have the capacity and ability to contribute towards the environment's health. I wanted to address both the global aspect of the issue and the fact that we can be actively engaging with it since it is very relevant to our everyday lives.
How do you feel like it reflects sustainability on campus?
I think the Pathwater project is a great opportunity for individuals in the campus to be actively raising and demonstrating awareness of our campus sustainability goals. Though simply using the bottles may seem like a small contribution, I think it is still a valuable step in gradually reducing negative environmental impacts of our campus and becoming better stewards of our resources.
What does sustainability mean to you and it's importance on campus?
To me, sustainability means being able to meet our current needs without compromising future conditions. It not only involves caring about the environment, but also development in our social and economic wellbeing. I think it's important for us to pursue sustainable lifestyles so that we can maintain or even enhance our future quality of life. Bigger organizations within our campus are already working to build a sustainable environment, so we can support this by doing our part as well. Eventually, our actions to make a difference within our campus could further extend to the greater community.