Copycat Rath Sauce & Tot Seasoning
Posted: 05/27/20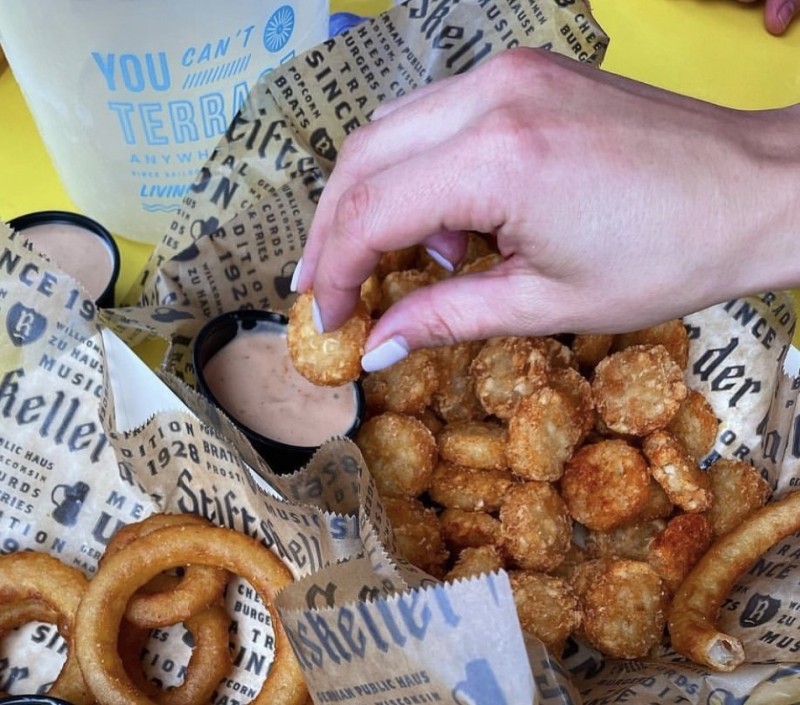 While we can't let go of all of our secrets, we can help you recreate a copycat version of the Union's most famous dipping sauce with just a few simple ingredients. We've even included a copycat recipe for Der Rath's tater tot seasoning to spice up any potato of your choice! 
Copycat Rath Sauce 
Ingredients
1 cup of good quality Ranch dressing 
1/4 cup of Sweet & Tangy BBQ Sauce 
1/4 cup Mayonnaise
1/4 cup Ketchup 
2 tsp. Adobo Sauce from Canned Chipotles
Recipe 
Combine all ingredients in a large bowl.
Whisk to combine. 
Enjoy!
---
Copycat Tot Seasoning 
Ingredients
4 oz. Lawry's Seasoned Salt
1 oz. Paprika
1.5 oz Cumin, ground
.5 oz Cayenne Pepper
.5 oz Garlic Powder
.3 oz Black Pepper
Recipe 
 Combine all ingredients in a bowl.
 

Whisk to combine. 

 

Use to season your favorite variety of potato! It also tastes great on breaded chicken or corn on the cob.