Wisconsin Union Theater announces 2019-2020 season
Posted: 04/30/19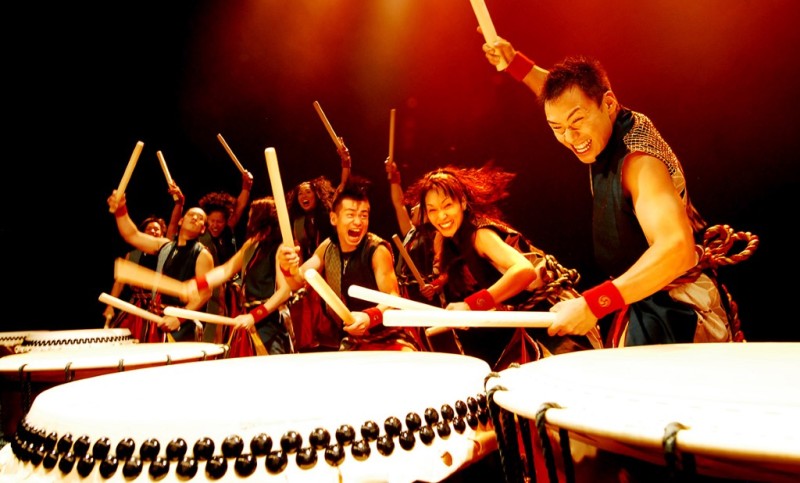 The Wisconsin Union Theater is pleased to announce the 2019-2020 season. Along with the 100th anniversary of the venerable Concert Series, the season will include a Women of the World series, fantastic new artists as well as great established ones, a Valentine's Day dance and wonderful collaborations.
Tickets will be available April 26 at 10 a.m. Subscriptions for the Concert Series and the opportunity to be among the first to buy tickets to the gala concert by Renée Fleming are still available.
Buy tickets online, at the Campus Arts Ticketing Box Office in Memorial Union or by calling (608) 265-ARTS (2787). Again this season, UW-Madison student tickets are only $10 for most season shows.
Enjoy also the free Summer Serenade program, with classical music offered on the Memorial Union Terrace at 5 p.m. on June 30, July 14 and 28, and Aug. 11 and 25. Free Indigenous Jazz performances will be presented in the Play Circle on Sept. 20, Oct. 4 and Oct. 18.
The 2019-2020 Season includes:
2019:
Madison World Music Festival
Sept. 13-14, free!
Memorial Union & Willy Street Fair
Precession of a Day: The World of Mary Nohl
Sept. 19, 8 p.m.
Play Circle
Chanticleer
Oct. 6, 7:30 P.M.
Hamel Music Center
Bela Fleck, Zakir Hussain, Edgar Meyer
Co-sponsored by SuccessWorks
Oct. 10, 8 p.m.
Shannon Hall
Yumi Kurosawa with special guest Anubrata Chatterjee
Oct. 20, 8 p.m.
Play Circle
Ultimate Duets: Arturo Sandoval and Jane Monheit
Oct. 25, 8 p.m.
Shannon Hall
Pilobolus Shadowland 2
Nov. 1, 8 p.m.
Shannon Hall
Emanuel Ax, piano
Nov. 2, 7:30 p.m.
Shannon Hall
Las Cafeteras and LADAMA
Nov. 15, 8 p.m.
Shannon Hall
Alicia Olatuya Quintet
Nov. 21, 8 p.m.
Play Circle
Kalichstein-Laredo-Robinson Trio
Dec. 6, 7:30 p.m.
Shannon Hall
2020:
The Seldoms: FLOE
Jan. 22-24, 7:30 p.m.
Shannon Hall & Play Circle
Escher String Quartet w David Finckel 
Jan. 25, 7:30 p.m.
Shannon Hall
Neophonic Jazz Orchestra
February 14
Great Hall
Russian Renaissance 
Feb. 21, 8 p.m.
Play Circle
Marcia Legere Play Festival
March 1- 7
Play Circle
Chamber Music Society of Lincoln Center 
March 5, 7:30 p.m.
Shannon Hall
Wu Han with UW Symphony Orchestra
March 7, 7:30 p.m.
Hamel Music Center
Yamato 
March 12, 8 p.m.
Shannon Hall
George Hinchliffe's Ukelele Orchestra of Great Britain
March 27, 8 p.m.
Shannon Hall
Gil Shaham
March 28, 7:30 p.m.
Shannon Hall
Christian Sands 
April 9 and 10, 8 p.m.
Play Circle
Renée Fleming
May 2, 6 p.m.
Shannon Hall
Isthmus Jazz Festival
June 19-20
Memorial Union