Wisconsin Union Theater receives COVID-19 relief grant
Posted: 08/05/21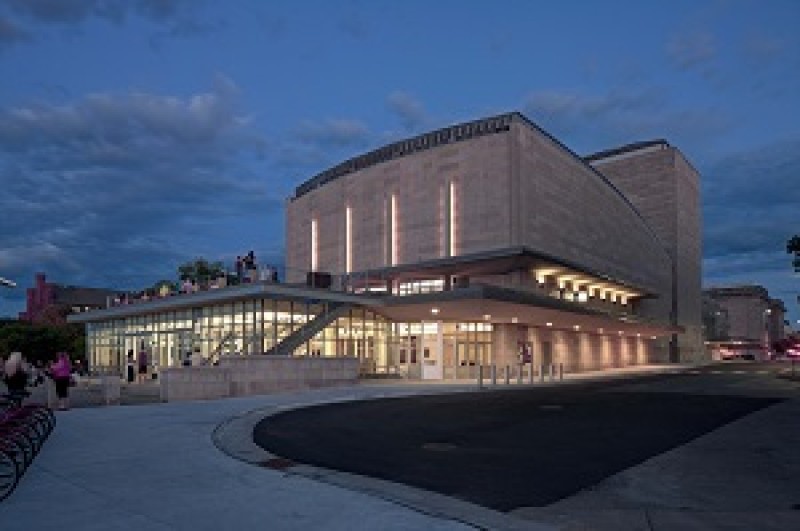 The Wisconsin Union Theater will receive a Shuttered Venue Operators Grant, which provides emergency assistance for venues affected by COVID-19, in the amount $686,413.58 from the U.S. Small Business Administration. 
COVID-19 began impacting the Wisconsin Union Theater's operations in March 2020. That month, with news of COVID-19's increasing presence in the United States, the Theater team followed the University's mandated closure of all in-person gatherings and moved to planning online events until it could safely resume in-person programming. 
The Theater team held more than 30 virtual events during the 2020-21 season, including the second annual Black Arts Matter Festival; a pilot music series called Wisconsin Sound featuring Wisconsin-based artists; and its 101st season of the classical music Concert Series. The Theater also held in-person music performances by Donna Woodall and Marquis Hill at the Memorial Union Terrace as part of the Madison Jazz Festival, which the Theater team presented in collaboration with Arts + Literature Laboratory.
The Theater recently announced that its 102nd annual Concert Series will return to in-person and announced its full season of in-person performances, including some events with virtual attendance options. 
The Shuttered Venue Operators Grant will go toward operating expenses and will help continue the Wisconsin Union Theater's decades-long tradition of bringing arts to its patrons and supporting artists.
"This grant is a reflection of the critical role the arts plays in the university community and Madison as a whole," said Wisconsin Union Theater Director Elizabeth Snodgrass. "We will continue working to create world class arts programming and are thankful for this lifeline and the ticket purchase, donations, and support from patrons that is making our programming, student leadership opportunities, and support of artists possible."
The Wisconsin Union Theater began in 1939, and its spaces have since hosted performances by talented artists and appearances by notable figures, including Marian Anderson, Reverend Martin Luther King Jr., President John F. Kennedy, Itzhak Perlman, First Lady Eleanor Roosevelt, Louis Armstrong, Emanuel Ax, and Yo-Yo Ma. The Theater team endeavors to include diverse forms of art in its seasons and to create a representative and inclusive space. The Theater is part of the Wisconsin Union, a non-profit organization with a vision of serving as the social heart of UW–Madison, where all belong. 
The Theater also serves as a learning laboratory in which University of Wisconsin-Madison students in the Wisconsin Union Directorate (WUD) Performing Arts Committee help select many performances and produce programming.
For more information about the Wisconsin Union Theater, visit union.wisc.edu/visit/wisconsin-union-theater.