Jazz singer and 2023 GRAMMY winner Samara Joy will demonstrate powerful, poised vocals during May 4 performance at Memorial Union
Posted: 03/01/23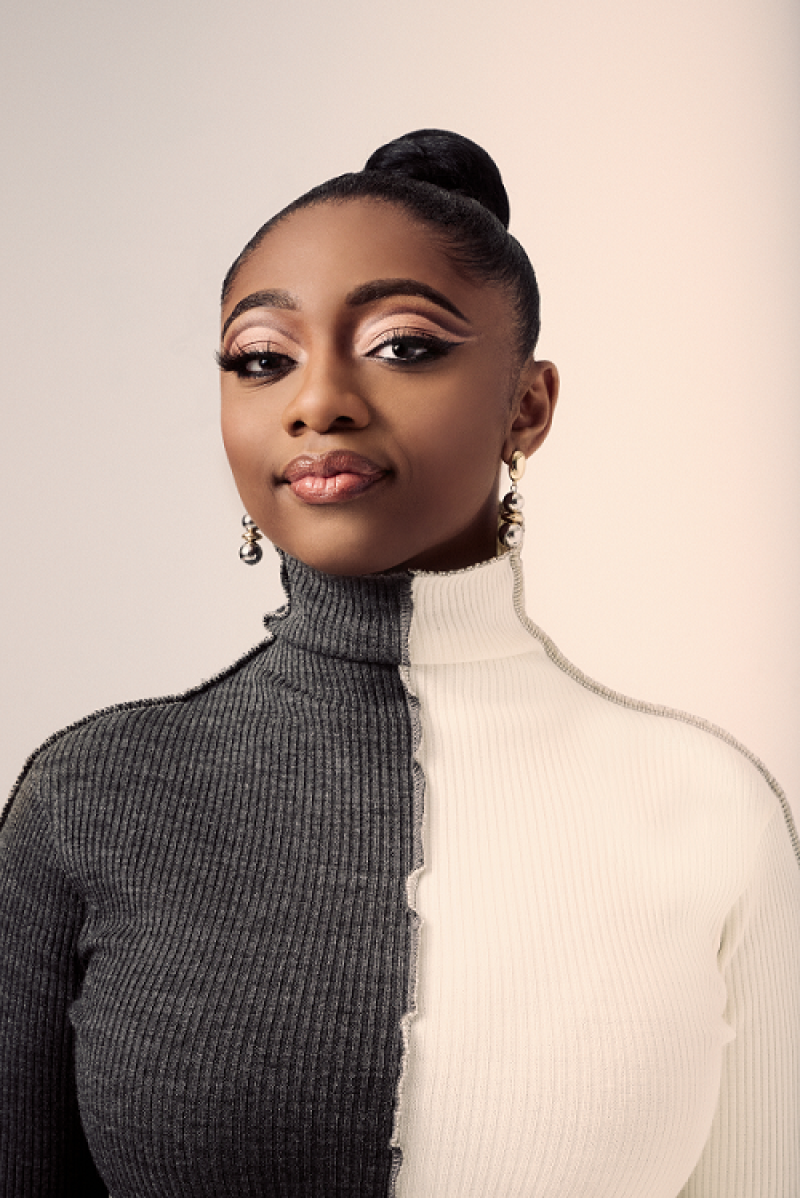 Twenty-three-year-old jazz singer Samara Joy has been celebrated for her effortless control of timeless jazz standards. Just a few months after winning her first two GRAMMY Awards, including the coveted award for Best New Artist, she will showcase her smooth, mature vocals when she performs at Shannon Hall in Memorial Union on May 4 at 7:30 p.m. CST. Joy's performance is part of the Wisconsin Union Theater's 2022-23 Jazz Series.
Joy originally planned to perform in Shannon Hall on Feb. 16 but needed to alter these plans. Previously purchased in-person and virtual tickets are automatically valid for the May 4 performance.
Guests can purchase tickets to the in-person concert or a virtual livestream of the event through the event webpage, by phone at (608) 265-2787, or in person at the Memorial Union Box Office. Wisconsin Union members, guests under the age of 18, and University of Wisconsin–Madison students, staff and faculty can purchase discounted tickets to Wisconsin Union Theater performances.
While Joy entered the jazz scene relatively recently, she grew up surrounded by the gospel music of her grandparents and father in the Bronx neighborhood of Castle Hill, New York. She followed in her family's musical footsteps by singing in church and the jazz band at her high school, but it was in the jazz studies program at Purchase College, State University of New York, where she truly fell in love with the genre.
Prior to her GRAMMYs, she won the Sarah Vaughan International Jazz Vocal Competition in 2019 and became an Ella Fitzgerald Memorial Scholar in 2020. She has a significant number of followers on social media platforms, revitalizing jazz for a new, younger audience through her genuine love of the music.
Each of Joy's songs highlights the regal resonance and effortless ease of her vocals. Critics and listeners have likened Joy's proficiency in the genre to music legends like Sarah Vaughan, Ella Fitzgerald and Billie Holiday.
After making her jazz debut with her eponymous first album in 2021, she released "Linger Awhile" in 2022 through Verve Records, the label home to many of the jazz greats to which Joy has been compared. "Linger Awhile" features a mix of familiar jazz standards and lesser-known gems. Joy also flexes her own lyricism on the album using vocalese, a technique in which an artist writes their own lyrics atop a pre-existing melody.
"Linger Awhile" earned Joy a GRAMMY Award win for Best Jazz Vocal Album. She also won the GRAMMY for Best New Artist, a category that the GRAMMY Awards describes as recognizing an artist who has notably impacted the musical landscape.
"We invited Samara Joy a whole year before her GRAMMY win, and it is always super exciting to program a rising star and then see their career launch in the same season they're performing at the Wisconsin Union Theater," Wisconsin Union Theater Director Elizabeth Snodgrass said. "We are all so excited for her success. It was a shame she lost her voice after all the excitement and had to go on vocal rest, but, luckily, she is healing and, with the new date of May 4th, we get to close out our 2022-2023 season with this new jazz superstar!"
Additional Wisconsin Union Theater 2022-23 season events include Immanuel Wilkins on March 25; Anthony McGill with the UW-Madison Symphony Orchestra on April 4; and the Danish String Quartet on April 18.
Click here for more information about the May 4 performance by Joy.