Jazz singer, composer Cécile McLorin Salvant will showcase rich vocals and stories during Feb. 7 performance at Memorial Union
Posted: 01/31/23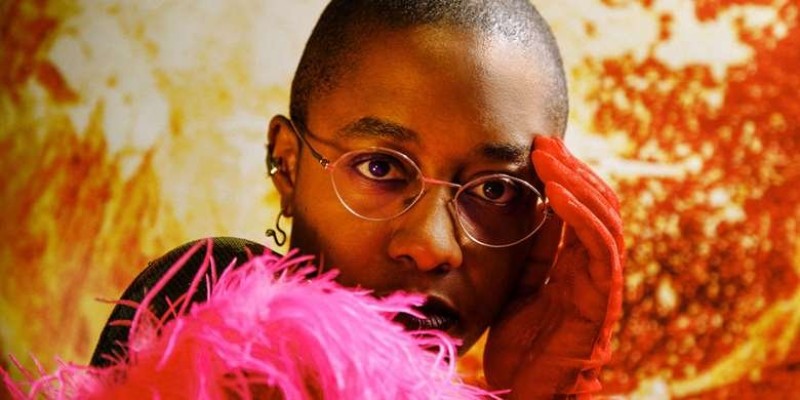 Three-time GRAMMY Award-winning composer, jazz singer and musical storyteller Cécile McLorin Salvant will blend sounds that reimagine the jazz genre when she performs at Shannon Hall in Memorial Union on Feb. 7 at 7:30 p.m. CST. Salvant's concert is part of the Wisconsin Union Theater's 2022-23 Jazz Series.
Patrons can purchase in-person or virtual tickets to Salvant's performance through the event webpage, by phone at (608) 265-2787, or at the Memorial Union Box Office. Wisconsin Union lifetime and annual members, patrons under the age of 18, and University of Wisconsin–Madison students, staff and faculty can purchase tickets at a discounted rate.
Salvant discovered her passion for music at a young age, beginning piano lessons at 5 years old, joining a children's choir at the age of 8, and enrolling in classical voice training as a teenager. Since her early music education, she has shifted her focus from classical music to jazz and has established herself as one of the most highly acclaimed jazz singers of her generation.
Stylistic experimentation, heartfelt storytelling and velvety vocals characterize Salvant's unique sound. Salvant considers herself an "eclectic curator," as she draws connections between genres and time periods usually considered distinct, including vaudeville, blues, jazz, baroque and folkloric music.
Salvant's repertoire contains new takes on jazz standards along with many original compositions. During her Feb. 7 concert, Salvant will perform a 90-minute set featuring songs from her 2022 album "Ghost Song," which explores themes of love, loss and life, as well as selections from her previous discography. The New York Times recently named "Ghost Song" the Best Jazz Album of 2022.
Over the course of her extensive career, Salvant has received an array of prestigious awards, including the MacArthur Fellowship, the Doris Duke Artist Award, and GRAMMY Awards for best jazz vocal album.
"I have major respect for Cécile with her unapologetic rejection of jazz standards without alienating the traditional jazz audience," Wisconsin Union Theater Director Elizabeth Snodgrass said. "She is remarkably talented and creative. Sometimes, the industry shapes the artist, but Cécile is one of those artists who is shaping the industry. I'm so glad we could have her back to the Wisconsin Union Theater."
Remaining Wisconsin Union Theater 2022-23 season events include Pilobolus's "Big Five-Oh!" on Feb. 1; Imani Winds on Feb. 5; Samara Joy on Feb. 16; Immanuel Wilkins on March 25; Anthony McGill with the UW-Madison Symphony Orchestra on April 4; and the Danish String Quartet on April 18.
Click here for more information about the Feb. 7 performance by Salvant.