Wisconsin Union Directorate will hold Rise Up Week starting Oct. 26
Posted: 10/22/20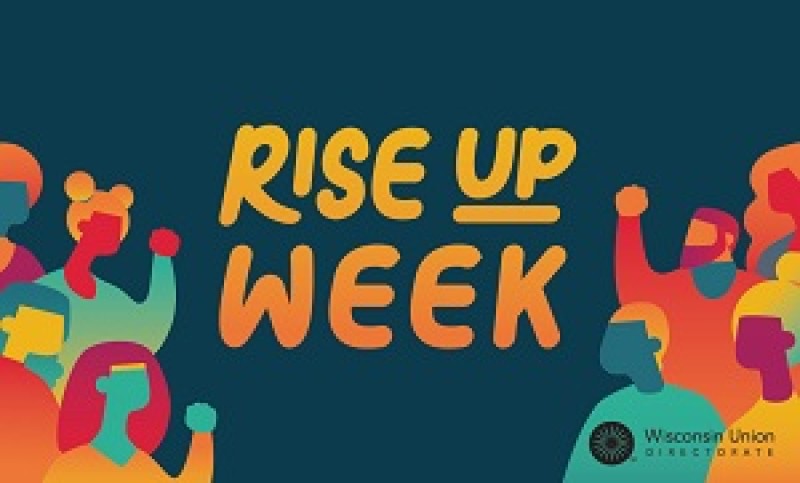 The Wisconsin Union Directorate (WUD) will provide education opportunities on many issues, such as racial justice, during WUD's first-ever Rise Up Week Oct. 26-30, including some events in collaboration with campus partners.
WUD invites Rise Up Week participants to add their voices to the events and activities and encourages attendees to use their voices and to take action.
Rise Up Week will include a variety of events, including a lecture by a political science expert, a film showing, a photography exhibition, and more.
The full lineup is as follows:
"With the most consequential election of our generation around the corner, WUD decided to focus efforts on covering a wide range of topics, including the pandemic as well as racial and social justice," Wisconsin Union Vice President of External Relations Pradyumna Rao said. "Rise Up Week will serve as a springboard for many of our education efforts that WUD will continue the rest of the year."
WUD includes 11 student-run committees and six Wisconsin Hoofers clubs that plan, organize and host a wide variety of programs and events.
For more information about Rise Up Week, visit union.wisc.edu/riseup.
-###-
About the Wisconsin Union Directorate
The Wisconsin Union Directorate is the programming and leadership board of the Wisconsin Union. The Directorate's student leaders plan, promote and implement more than 1,000 events and activities each year. Learn more about how the Wisconsin Union Directorate creates experiences and leads at union.wisc.edu/wud.
UW–Madison encourages students to be civically active and engaged. The university does not endorse candidates or political parties.