Dr. Reuben Jonathan Miller will discuss exclusion, punishment former prisoners face during free discussion on Nov. 9
Posted: 10/27/21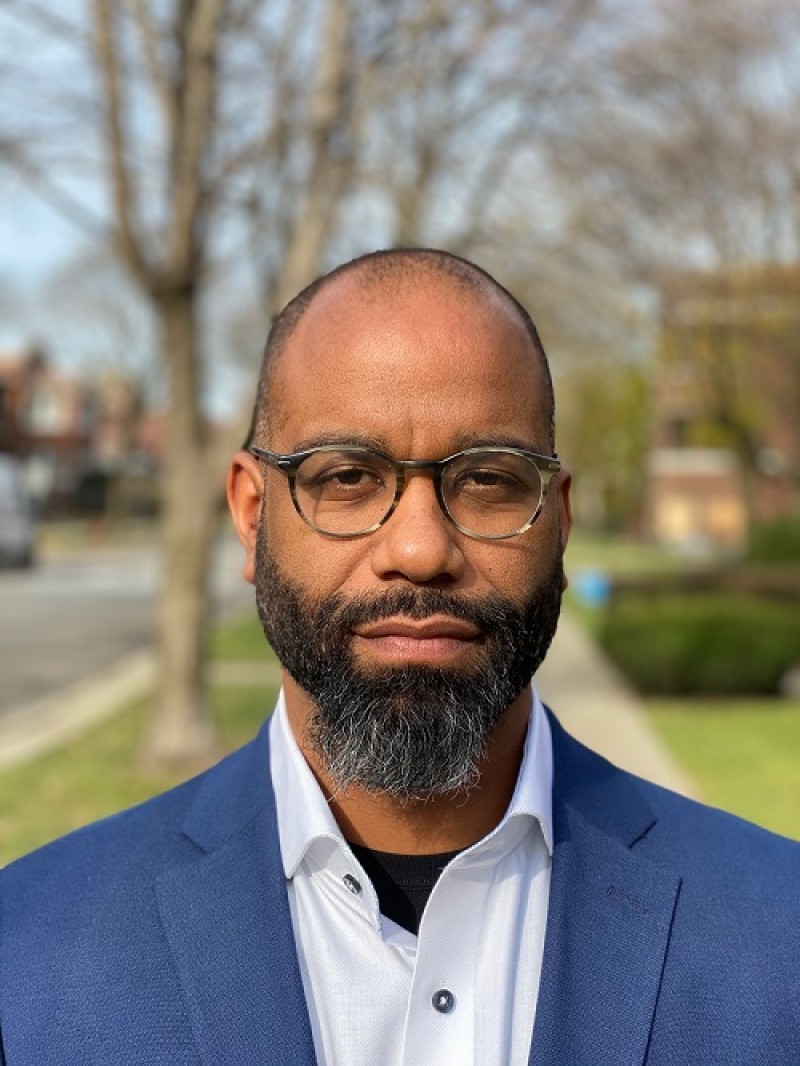 Reuben Jonathan Miller, Ph.D., describes the restrictions that people released from prison face as creating a new form of citizenship predominantly focused on exclusion and punishment, which prevent them from gaining employment and places to live. 
Miller will speak to audience members during a free moderated discussion and Q&A in Shannon Hall and through a livestream on Nov. 9 at 6:30 p.m. CST about the barriers former prisoners face after incarceration. The Wisconsin Union Directorate (WUD) Distinguished Lecture Series (DLS) Committee and Just Dane invite all to attend in-person or online. To attend in-person, guests must obtain a free, printed ticket at the Memorial Union Box Office or register to attend the in-person event here and print their tickets at home. A printed ticket is required for entry to the in-person event. Patrons do not need tickets for the free livestream. WUD DLS will make the livestream link available here. 
Miller, who is a sociologist, criminologist, and social worker, says that more than 19,000 laws, policies and administrative sanctions prevent people with criminal records from gaining employment. He researches how these and other factors restrict the lives of people released from prison as well as works as an associate professor at the University of Chicago. 
He published his debut book "Halfway Home: Race, Punishment and the Afterlife of Mass Incarceration" in 2021, which compiled 15 years of his research and field notes on the permanent effects of incarceration on released prisoners' lives. He conducted hands-on research, including serving as a chaplain at the Cook County Jail in Illinois for five years and following the lives of dozens of formerly incarcerated people. 
Miller's brother Jeremiah experienced the effects of the laws, policies and sanctions affecting formerly incarcerated individuals first-hand when Jeremiah's parole was delayed, because he could not find housing. He remained in prison months after he was granted parole until he eventually found housing in Michigan. Jeremiah further struggled as he balanced the requirements of his parole and worked to regain his financial footing and find employment during life after prison. 
"What I decided to study was what I call the afterlife of incarceration," Miller said. "So this is the way that prison follows people. It's like a ghost."
The WUD DLS Committee brings thought leaders to the University of Wisconsin-Madison campus to spark thought-provoking conversations. WUD includes 11 student-led committees and six student-led Wisconsin Hoofers clubs that program thousands of events on campus each year.
More information about the upcoming WUD DLS event is available here.