Summer awaits: Tong Family Marina update
Posted: 05/03/19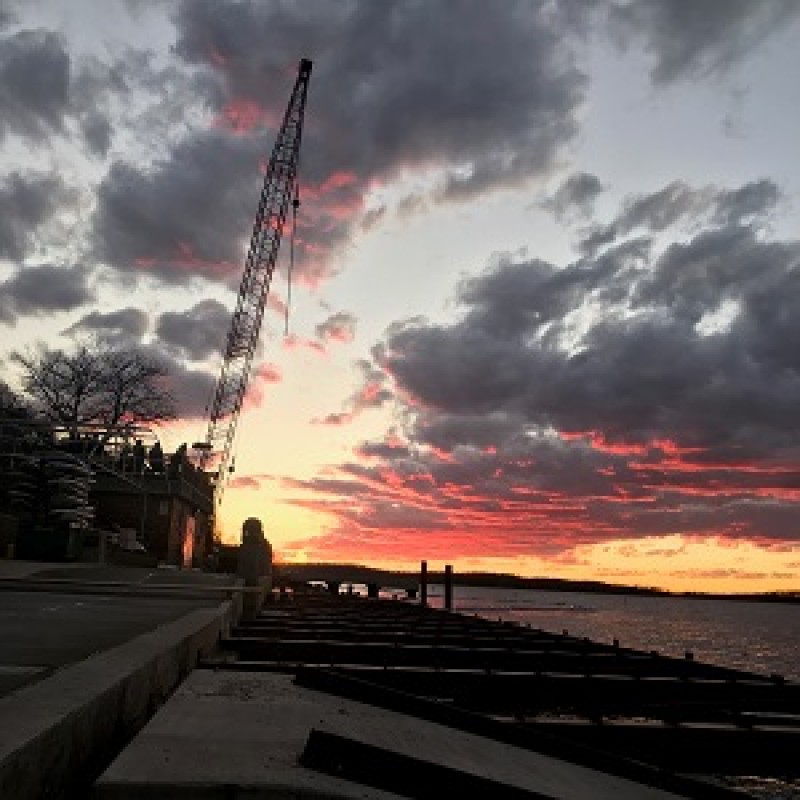 The Wisconsin Union team looks forward to the opening of the new Tong Family Marina along the Memorial Union lakefront in early summer 2019. While the previous marina served the Union well for more than 40 years, the soon-to-debut pier system furthers the Union's commitment to accessibility, while also creating a durable docking system.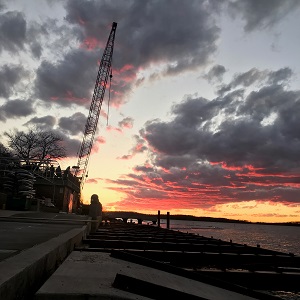 In the next few weeks, you will see the months of hard work done under the surface of Lake Mendota come to life. The finishing touches are being completed now with the floating piers arriving shortly. The new permanent decks are being laid, and the concrete for the new lake shore path has been poured. Landscaping is just around the corner with the removal of all of the heavy construction equipment.
The foundation for the new davit crane, which juts out into Lake Mendota, has been completed. (The crane can lift up to 10,000 pounds!) The new crane will allow for more efficient transfer of boats in and out of the water. Keep your eyes on the lakefront.
Some of the recent work below the surface is to prevent shoreline erosion with the installation of new, angular stones. Previously, the marina used round stones that could move with ice, potentially leading to shoreline erosion.
All of these improvements will benefit everyone who uses the pier system for years to come, including members of the Hoofer Sailing Club. The historic, 80-year-old club offers social events, unlimited sailing lessons and boat usage, and the opportunity to meet hundreds of members with a shared interest in sailing. And all are welcome to join and enjoy the Tong Family Marina.
Another exciting feature of this project: the new marina will free up Lakeshore Path space and allow for a new green space and park. Folks will be able to spot the creation of this new space beginning towards this summer.
None of this is possible without continued support from the community. The Union team continues to accept donations towards the completion of the Tong Family Marina. These donations are vital as no taxpayer dollars are being used for this project.
Those interested in learning more about or donating to the Marina Project may visit union.wisc.edu/get-involved/donate.
To learn more about joining the Hoofer Sailing Club, including membershipo sale prices in celebration of the new marina, visit hoofersailing.org.