Bands Alvvays and Slow Pulp will perform free UW‒Madison Homecoming kickoff concert, more events added to Homecoming lineup
Posted: 09/21/22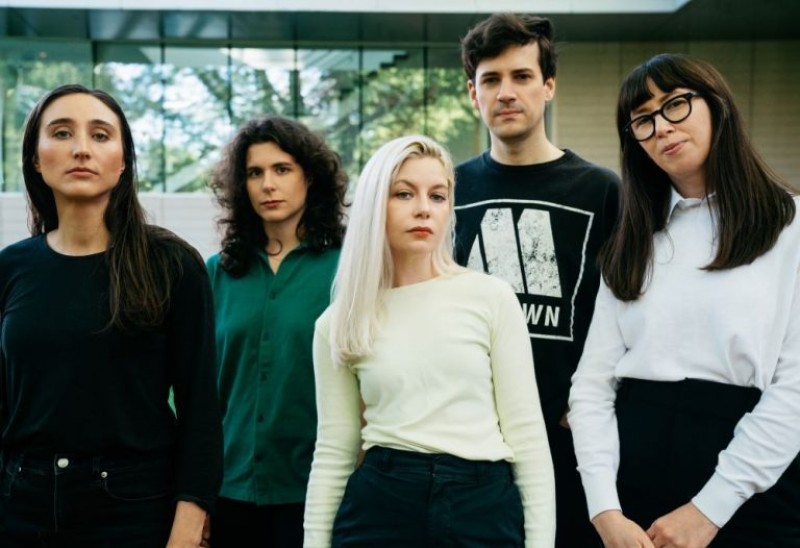 The University of Wisconsin‒Madison Homecoming lineup has expanded with a Wisconsin Union Directorate (WUD) Music Committee and Wisconsin Homecoming Committee-hosted kickoff concert featuring up-and-coming indie pop band Alvvays with an opening performance by Madison-born band Slow Pulp, a night of free recreation and games at Union South, and more.
The Committees will host the concert on Oct. 13 at the Memorial Union Terrace, an entertainment and dining space along Lake Mendota. Slow Pulp's performance will occur from 7-7:45 p.m., and Alvvays will perform from 8-9 p.m. In the case of inclement weather, the concert will take place inside nearby Memorial Union in performing arts venue Shannon Hall. If the event is moved indoors due to inclement weather, UW‒Madison students will have priority seating in Shannon Hall until 6:45 p.m. at which time all will be admitted to the event, with seating available on a first come, first served basis.
Alvvays's first two albums topped the United States college music charts. The band is set to release a new album more than five years in the making, titled "Blue Rev," on Oct. 7.
Opening act Slow Pulp blends psychedelic rock and pop to create music that has generated a national fan base. The band will tour with Death Cab for Cutie in March 2023.
Also joining the lineup, the Wisconsin Homecoming Committee's free recreation and games at Sett Recreation at Union South on Oct. 20 will include bowling, a DJ, bingo, and more. Also new to the event series, Memorial Union's windows will become an art gallery with the addition of paintings by some registered student organizations. Patrons can view the paintings Oct. 17-22.
The updated, full UW‒Madison Homecoming lineup is as follows:
Those interested in attending UW‒Madison Homecoming can read the list of growing Homecoming events at wiscohoco.com. The Committee may add events to the calendar in the weeks leading up to Homecoming.
"I am extremely excited about our brand-new Homecoming kickoff concert featuring the Canadian indie pop band Alvvays and the band Slow Pulp. We've never held an event like this before, so I'm thrilled we have the opportunity this year," Wisconsin Homecoming Committee President Jacob Carignan said. "Especially since concert opener Slow Pulp was formed here in Madison, I can't think of a better way to start off the week."
The concert is presented thanks, in part, due to financial support from the Wisconsin Union and the Wisconsin Union Association.
The student-led Wisconsin Homecoming Committee works to bring the community together to celebrate being a Wisconsin Badger, whether someone is a student, alum or a Badger-at-heart.
The student-led WUD Music Committee creates live music events in many genres throughout the year. The committee is one of 11 University of Wisconsin–Madison student-run WUD committees and six clubs at the Wisconsin Union.
Patrons can visit wiscohoco.com for official UW‒Madison Homecoming celebration information.