UW–Madison students: apply now to lead the Wisconsin Homecoming Committee
Posted: 03/08/22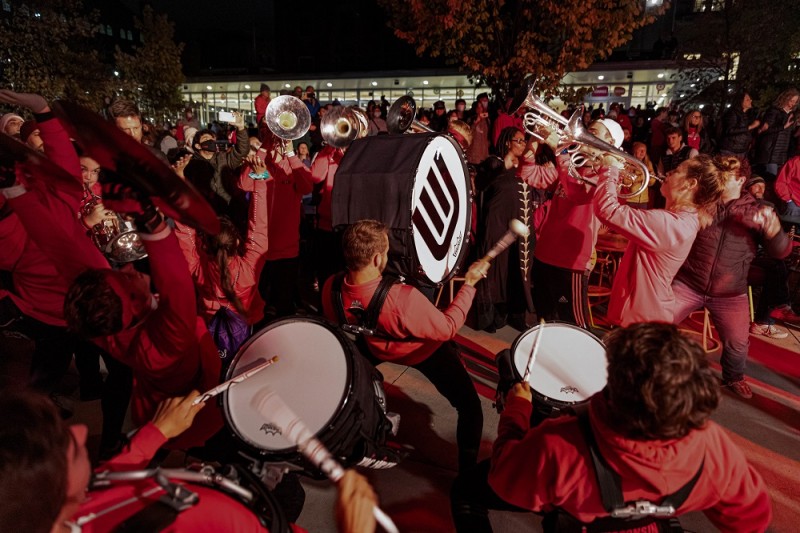 Applying for Wisconsin Homecoming Committee executive board and committee member positions means applying for the opportunity to organize one of the University of Wisconsin–Madison's longest-standing traditions, advance leadership and event planning skills, build a professional network, get involved on campus and have fun, all in one leadership experience.
UW–Madison students can apply here March 8-31 for the following Wisconsin Homecoming Committee executive board positions: president, vice president, director of marketing, or campus events chair. Students can also apply now for priority consideration to serve as a committee member.
Wisconsin Homecoming Committee leaders will serve important roles in helping guide this time-honored tradition, from recruiting committee members to determining the 2022 UW–Madison Homecoming events lineup. The 2022 Homecoming celebration will take place Oct. 17–22.
Past events have included a talk by a campus thought leader, a blood drive, a coloring contest, a yard show, a parade throughout downtown Madison, Wis., and more.
"Wisconsin Homecoming Committee executive board members build on a decades-long tradition at UW–Madison yet have the chance to determine the Homecoming event traditions of the future," Wisconsin Union Community Engagement Director Amy Guthier said.
The UW–Madison student-run Wisconsin Homecoming Committee works with the Wisconsin Union team to bring together the Badger community to celebrate being a Wisconsin Badger or a Badger-at-heart.
Those interested in applying for an executive board member position or other Wisconsin Homecoming Committee leadership roles can apply here.