Hoofer Sailing Club will host screening of 'Coyote: The Mike Plant Story' Aug. 18
Posted: 08/01/18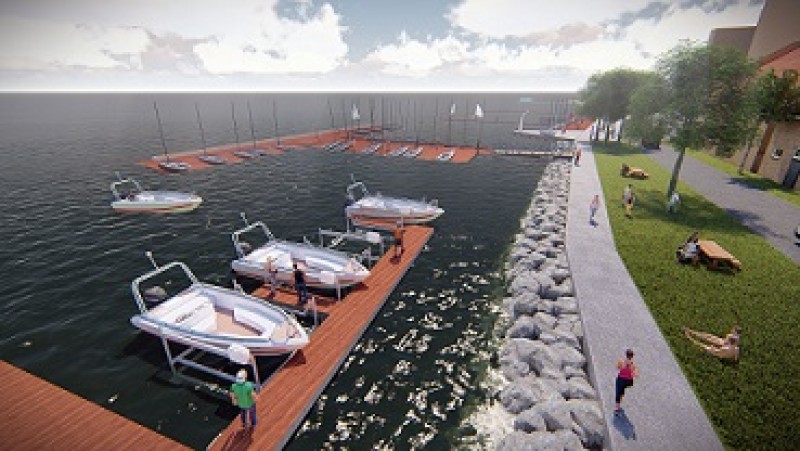 The Hoofer Sailing Club will host a screening of "Coyote: The Mike Plant Story" at 7 p.m. Aug. 18 at Shannon Hall in Memorial Union, with ticket sales supporting the building of a new Hoofer marina.
"Coyote: The Mike Plant Story" tells the incredible story of legendary Midwestern sailor Mike Plant and his ambition for adventure as he journeys on a solo trip around the world. Screening attendees will see Plant overcome numerous obstacles, including time in a Portuguese prison, in his pursuit of making his dreams come true.
This screening's proceeds will help another dream come true: the building of a new marina near Memorial Union.
One-thousand tickets are available for purchase. Following the screening, the Club will host a reception, which will include a gallery featuring renderings of the marina. 
In fall 2018, the Wisconsin Union team, including the Wisconsin Hoofers, will break ground on the new pier system near Memorial Union. The new system will enhance lakefront safety and efficiency, create a new greenspace along the lakeshore, and help the Hoofers continue their legacy of providing outdoor recreation opportunities and instruction. 
Hoofers is made up of six outdoor-related clubs, including the Hoofer Sailing Club, which frequently uses the current 40-year-old marina. Through almost four decades of use by thousands of Hoofers, the marina's infrastructure has experienced wear and tear.
The Hoofer Sailing Club provides affordable, accessible sailing equipment and instruction to more than 1,000 members. The Club offers lessons in everything from wind surfing to scow and keelboat sailing.
The Hoofer Marina Project will replace the existing marina and include accessibility enhancements, shoreline restoration, expanded green space, improved docks, a new crane to facilitate more efficient transport of boats, and more.
"We are looking forward to the ways in which this project will help us better serve the community in the future," Sailing Club Commodore and UW-Madison senior Alise Mintz said. "We are grateful to everyone who has given to the marina fund and supported our ability to continue to serve the community."
Click here for more information regarding the "Coyote: The Mike Plant Story" screening, including how to purchase tickets. Those interested in supporting this project can also donate here: union.wisc.edu/get-involved/donate/give-to-hoofers.