Cory Henry's voice of gold, virtuosic musicianship to combine during night of future soul on Nov. 3
Posted: 10/25/22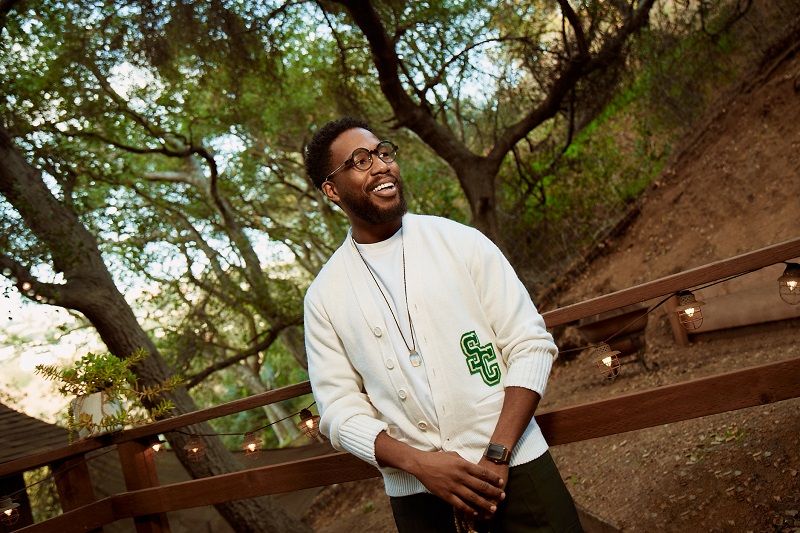 Renowned composer, producer, and keyboardist Cory Henry's musical journey began at just two years old when he started playing the organ at church. Quickly recognized for his talent, his musical skill grew, leading him to perform at the legendary music venue the Apollo Theater in New York at just six years old.
The chance to experience Henry's talent and passion for music first-hand comes to Shannon Hall in Memorial Union on Nov. 3 at 7:30 p.m. CDT and through online streaming as part of the Wisconsin Union Theater's Jazz Series.
Since his early start in music at church, he has toured with well-known artists, such as Bruce Springsteen, P. Diddy, Boyz II Men, and The Roots; won three GRAMMY Awards as a member of Snarky Puppy; and been nominated for four GRAMMYs for his album "Something to Say" as well as for co-producing and co-writing albums, such as Eric Bellinger's album "New Light."
While often referred to as a jazz artist, Henry does not limit himself to one genre; he allows genre to take a backseat to prioritize producing great music without genre constraints. Patrons will hear influences of gospel and the artists that inspire him, such as Marvin Gaye, Stevie Wonder, Prince and James Brown. He has called his music future soul.
He values the messages in these artists' music, which still resonate with listeners, and wants to incorporate lasting messages in his work as well as inspire people through his music.
"Cory Henry delivers powerful, progressive funk and soul," Wisconsin Union Theater Director Elizabeth Snodgrass said. "He's as dynamic to watch perform as he is to listen to. People should come in person if they can to get the full live music experience."
Patrons can purchase virtual and in-person tickets online, by phone at (608) 265-2787 or in person at the Memorial Union Box Office. Wisconsin Union members, guests under the age of 18, and University of Wisconsin–Madison students, staff and faculty are eligible for discounted tickets.
The Jazz Series will also feature performances by Cécile McLorin Salvant on Feb. 7, 2023, Samara Joy on Feb. 16, 2023, and Immanuel Wilkins on March 25, 2023. Other 2022-23 Wisconsin Union Theater events include Sō Percussion with Caroline Shaw on Nov. 5; American Patchwork Quartet on Nov. 17; Geneva Lewis with Evren Ozel on Jan. 27, 2023; PILOBOLUS Big Five-OH! on Feb. 1, 2023; Imani Winds on Feb. 5, 2023; Anthony McGill with the UW-Madison Symphony Orchestra on April 4, 2023; and the Danish String Quartet on April 18, 2023.
The Wisconsin Union Theater presents its 2022-23 season with the UW–Madison student-led Wisconsin Union Directorate (WUD) Performing Arts Committee. Patrons' tickets and their purchases at Memorial Union partly support professional development experiences offered through WUD.
Patrons can click here to learn more about the Nov. 3 performance by Cory Henry.