Wisconsin Union Director Mark Guthier wins Butts-Whiting Award
Posted: 03/29/17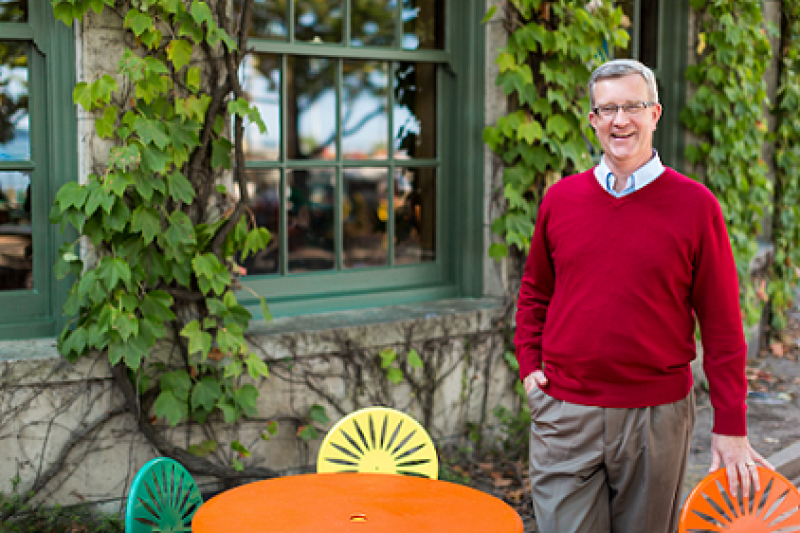 The Association of College Unions International (ACUI) awarded Wisconsin Union Director Mark Guthier the prestigious Butts-Whiting Award on March 22. The award recognizes and honors outstanding leaders who have made significant contributions to the college union and student activities movement.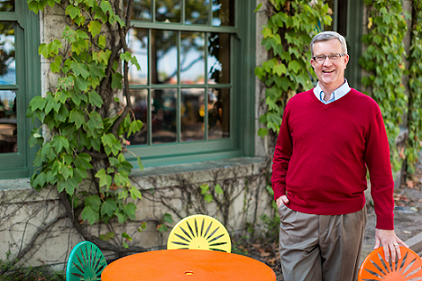 An ACUI president-appointed award committee selected Guthier based on numerous criteria including but not limited to integrity and reflecting through deeds and actions pride in the college union and student activities movement.
In presenting this award to Guthier, ACUI board member Ian Crone said, "Former students, staff and colleagues employ powerful descriptors to characterize our [Butts-Whiting Award] recipient: exceptional visionary, a person of the utmost integrity, a consummate professional, insightful advisor, wonderful teacher, thoughtful, generous, and forward thinking."
Guthier has served as the director of the Wisconsin Union since 2001. He is the Union's third director in the organization's almost 100-year history. As director, Guthier provides direction for the Union and its many events, programs and services.
This recent award acknowledges not only his service to the Wisconsin Union but also to ACUI, a more than century-old higher education association dedicated to bringing together college union and student activities professionals across seven countries.
This award marks the second time in 50 years that a Wisconsin Union director has received this award.