Activist Alison Mariella Désir to share her journey at Wisconsin Union Directorate Distinguished Lecture Series event Nov. 15
Posted: 11/07/23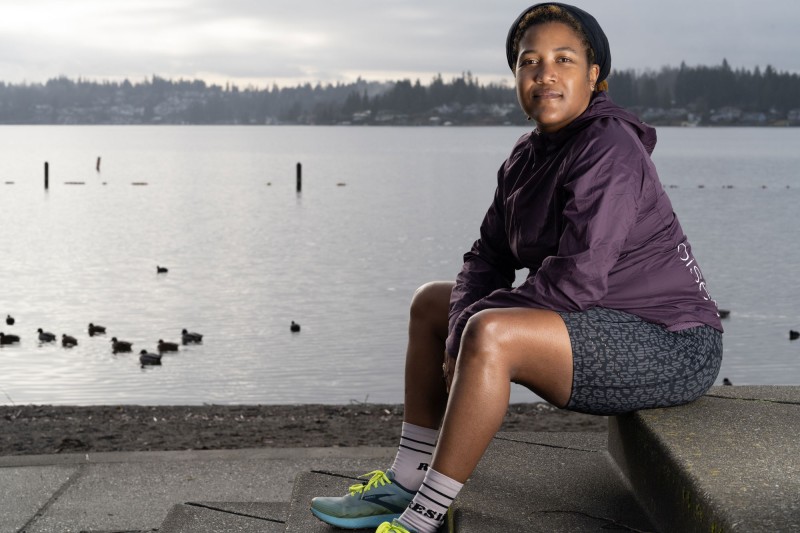 Known for her work championing inclusivity within the running world, Alison Mariella Désir will share her insight at a free Wisconsin Union Directorate (WUD) Distinguished Lecture Series (DLS) Committee-hosted event on Nov. 15 at 7 p.m. in Memorial Union's Great Hall.
The event, titled "Beyond the Finish Line: A Dialogue with Alison Mariella Désir," will feature a 90-minute discussion and audience Q&A. No tickets are necessary – admission is free and open to the public, with live captioning and American Sign Language interpreters provided.
Désir is the author of "Running While Black" and the host and producer of "Out & Back with Alison Mariella Désir," a video series featuring people of color who are working to increase representation in outdoor recreation, as well as the host of the series' companion podcast. She founded the prominent running movement Harlem Run, as well as Run 4 All Women, an initiative that utilizes fitness to empower women and support social movements.
"My journey to finding a sense of belonging began when I started running," Désir said in the introduction to her 2022 book "Running While Black." "Running showed me change was possible. It showed me how transformative movement can be. Simply put, running changes lives."
Désir co-founded the Running Industry Diversity Coalition, a nonprofit focused on improving diversity and accessibility, as well as Take the Lead Retreat, the first-ever gathering centered on supporting women and femmes in the running industry.
She has been named one of Men's Journal's 45 Most Adventurous Women of the Past 45 Years, as well as one of Well+Good's Changemakers of 2023. Additionally, she was honored as one of Women's Running Magazine's Power Women for improving the world of running, and was a part of the 2017 The Root 100, an annual list of the most influential Black Americans.
The WUD DLS Committee brings engaging and influential people to the UW–Madison campus to encourage thought-provoking conversations. WUD includes 12 committees and six Wisconsin Hoofers clubs that program thousands of events each year.
Patrons can learn more about the upcoming free talk featuring Désir here.