Madison Jazz Festival will feature music at Memorial Union June 17-18 as part of 10-day series celebrating jazz and Black American music June 8-18
Posted: 05/11/23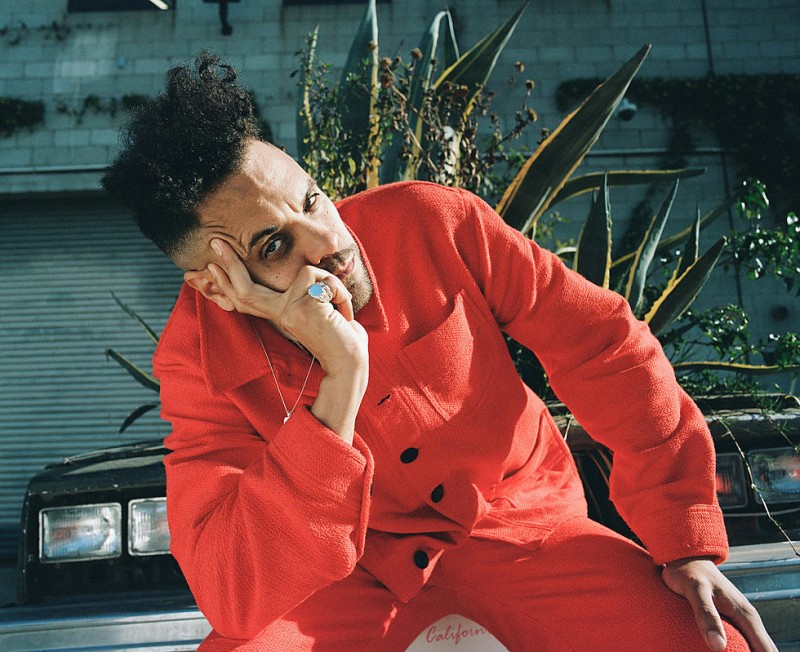 The sounds of jazz will fill performing arts spaces at Memorial Union June 17-18 during the Madison Jazz Festival, which is presented by the Wisconsin Union Theater (WUT) and Arts + Literature Laboratory and runs from June 8-18.
The Madison Jazz Fest will conclude with a featured headliner in Wisconsin Union Theater's Shannon Hall at Memorial Union on June 17 and a Juneteenth celebration of Black American music on June 18.
Most WUT-hosted Jazz Festival events will take place at the outdoor Memorial Union Terrace, which guests can attend for free on a first-come, first-served basis. Patrons can purchase tickets to two performances occurring in Shannon Hall online, in person at the Memorial Union Box Office, or by phone at (608) 265-2787.
Free events at the Terrace include The Monterey Jazz Festival High School All Stars, Doug Brown and Michelle DuVall, Hanah Jon Taylor Artet, GRAMMY-nominated Kassa Overall, and Richi y La Combi on June 17 and Alise Mosely, Sira Sangare, Nono also known as Norman Davis, Eli Blakely, Lature Carter, R.R. Moore, OneOfMani, Marcus Porter, and Black Power Dance on June 18. Nick Moran and Rob "Rob Dz" Franklin curated the Madison Jazz Festival events taking place at the Terrace.
Ticketed headlining events in Shannon Hall will include saxophonist Lakecia Benjamin at 8 p.m. on June 17 and GRAMMY-winning band Ranky Tanky with GRAMMY-winning vocalist Lisa Fischer at 8 p.m. on June 18.
During inclement weather, events scheduled to take place at the Terrace will move to der Rathskeller in Memorial Union.
Among those in the lineup, emcee, vocalist and drummer Kassa Overall, will perform at the Terrace on June 17 6:30-8 p.m. Overall approaches hip-hop with avant-garde drumming and other musical experimentation and marries hip-hop with elements of jazz and rap. His new album "ANIMALS" debuts on May 26, adding to a portfolio that includes music projects "I THINK I'M GOOD," "Go Get Ice Cream and Listen to Jazz," "Shades of Flu" and "Shades of Flu 2."
"We are excited to celebrate the rich jazz culture we have locally and regionally and to bring in some of the top jazz musicians from the world to Madison," WUT Director Elizabeth Snodgrass said.
Purchases of Wisconsin Union Theater season events tickets and purchases at Memorial Union, the Memorial Union Terrace, TerraceStore.union.wisc.edu and Union South help the Theater and other areas of the Wisconsin Union provide gathering spaces and events.
On-site dining locations at Memorial Union include the seasonal Brat Stand, seasonal Lakeview Lounge, der Rathskeller, der Stiftskeller, the Daily Scoop, Badger Market, Peet's Coffee, pasta and pizza restaurant Strada, salad and sandwich shop Carte, and the seasonal BBQ Stand.
The Wisconsin Union Theater-hosted events are part of a series of Madison Jazz Festival events taking place throughout Madison June 8-18, including The Bad Plus with Marc Ribot and Miguel Zenón and Luis Perdomo. Festival attendees have the opportunity to win giveaways throughout the event series, including Festival t-shirts. Those interested in learning more can visit artlitlab.org/programs/greater-madison-jazz/madison-jazz-festival.
The WUT team has announced its 2023-24 season of stars and stars on the rise, which begins on Sept. 28. The lineup includes jazz, dance, chamber music, an annual celebration of contemporary Black art, and global music. Customers can purchase subscriptions beginning June 1 and single tickets to each performance beginning June 16. Patrons can read details at union.wisc.edu/about/news/wut-2023-24.
Those interested in learning more about the Madison Jazz Festival can visit union.wisc.edu/madison-jazz-festival to learn more about the Theater-hosted Festival events.